Babymoon Tips
Expert Tips For Planning the Perfect Babymoon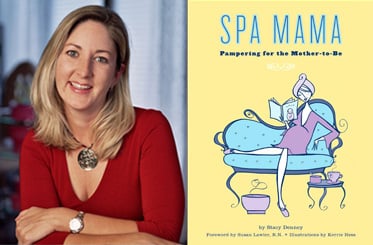 Pregnancy is a full industry on its own — complete with some unusual items and many must-have products — but before an expectant mama's stomach gets too stretched, there's one last hurrah: the babymoon. Just as newlyweds take a trip to kick off married life, a growing number of expectant parents now take babymoons to cherish each other before infant makes three. I asked California Barefoot and Pregnant Spa services owner and author of Spa Mama: Pampering for the Mother-to-Be, Stacy Denny, for her insight on planning the perfect pre-baby getaway and pampering session.
Stacy's Northern California spas offer specially designed pre-and post-natal massage and beauty treatments, ranging in price from about $65 to $450. She says the three locations pamper 3,000 expectant moms each year (dads are welcome too, obviously!). If you're not lucky enough to live near one of the luxurious spots, check out Stacy's tips for a blissful babymoon.
LilSugar: When is the ideal time in a pregnancy to plan a babymoon?
Stacy Denney: Second trimester. Typically women will be feeling better (if they were ill) and now getting excited about their pregnancy. This is also the best time for air travel to avoid potential complications, and you're the most comfortable as you haven't yet gained the full weight that will come eventually.
LS: What are three things you recommended every mom bring on a babymoon?
SD: A book, a journal, and a companion!
LS: What should babymooners look for in a getaway?
SD: A property that aligns with their interests and activity level, a destination that is far enough to remove them from day-to-day life, and a specialty in catering to expecting moms.
LS: Bouncing off your book, can you share your three favorite pampering tips for pregnant mamas?
SD: For at home relief, my ultimate favorite is the golf ball foot massage. An expecting mom's feet become a significant focus as her pregnancy progresses, and any relief is welcome. For those with lower back pain, having a partner work on this area with tennis balls can do amazing things. And of course, any type of bathing experience is heaven – as long as the water isn't too hot!