Back in Diapers? How to Handle Potty Training Setbacks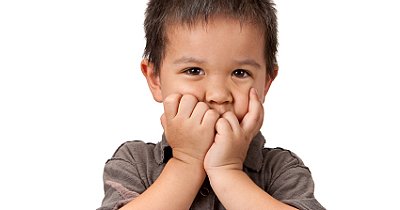 What happened!? Your little one had been accident-free for over a month, and now can't seem to make it to the toilet in time. In addition to consulting your pediatrician to rule out a medical cause, try these 5 tips from moms for getting back in the potty training saddle.
1. First, Relax
Although potty training regression is a frustrating experience, it's also very common and normal. If your child has only been potty trained a short while (e.g., a few months), try not to get frustrated. As Jenna B. advises: "I wouldn't stress out. These things can take time and require patience and gentle persistence…Don't worry."
2. Give Your Child Control
As Alicia E. explains, feeling a sense of control is very important to children in the 2-3 age range: "At that age, potty-training is one of the few things they can control in their lives. No matter what you do, you cannot MAKE your daughter use the potty and she knows it. All you can really do is help her to WANT to use the potty."
3. Re-Motivating
How do you make your child want to use the toilet? Many moms recommend first re-trying the strategies that initially worked (or slightly modifying them so that there are more challenging goals). As Deborah D. shares: "I restarted the potty chart and she was fine until it was filled again. Now I use a potty chart where she gets a sticker only if she's been dry all day."
4. Constant Reminders
Children often regress with their potty training because they've focused on learning a new skill. As a result, you may need to offer constant, gentle reminders about using the toilet. As Deborah D. relays: "I remind her often to go to the toilet, make sure she goes before we leave the house."
5. Acknowledging Underlying Emotional Causes
Children often regress in potty training when major changes occur in their routines. As Jennifer H. explains: "It could be a psychological issue if something has drastically changed in his life (ex: school, new baby, new house)." According to the American Academy of Pediatrics, the following are all common causes of potty training regression:
Change in your child's routine—for example, a new sitter, or starting a childcare or preschool program
A new pregnancy or the birth of a new sibling
A major illness (the child's or a family member's)
A recent death in the family
Marital conflict or divorce
An upcoming or recent move to a new house
In these cases, the AAP recommends talking with your child about the problem to help her express what's upsetting her, sympathizing with her, doing what you can to fix the problem, and offering positive encouragement — so that she can succeed.
Did your child regress in potty training? If so, what worked the second time around?