Back to School Bedtime Routine
Planning a Back-to-School Bedtime Routine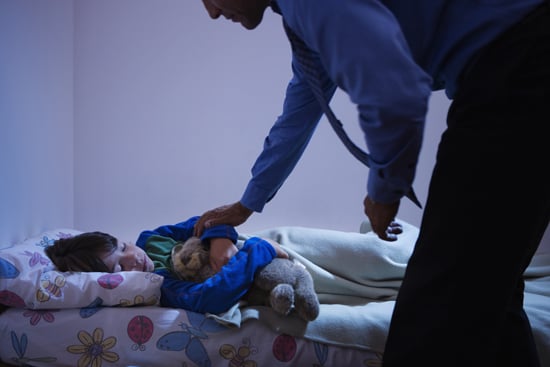 The Summer is winding down, and while you may have been lax about a bedtime routine during vacation and Summer camp, it's important to reestablish a strict bedtime routine to help your kids develop a stable internal clock. Most kids need between 10-12 hours of sleep. Set a strict bedtime for your kids, and save enough time beforehand to help them wind down. Share with us what helps you get your kids to bed. Read more for our mock-up bedtime schedule.
6:45-7:15: Bath
Try a relaxing, soothing bubble bath like Johnson and Johnson's Baby Bedtime Bubble Bath and Wash to help your kids calm down.
7:15-7:25: PJs
If you have toddlers, allow them to choose between two sets of pajamas. Younger tots like to assert control, and they will make quicker decisions if they are given two options rather than you choosing for them.
7:25-7:35: Brush Teeth and Bathroom
Allow your kids to choose their toothbrush and toothpaste to make them excited about brushing their teeth. Be firm about the bathroom routine, so they are less likely to have an accident.
7:35-7:55: Practice Reading
Read with your kids for 20 minutes or if your kid is old enough, it's important that you let them practice reading aloud to you.
7:55-8:00: Secure Goodnight
Tuck your kids in, turn on their nightlight if needed, and sing a lullaby if requested. Make their bedroom feel like a secure, safe place. Be unyielding when it comes to bedtime. Refrain from staying in the room until they fall asleep. Instead, promise that you will check in on them in a few minutes to give them a sense of security.