Battle of the Baby Weight: LilSugar's Green Bean Recipe!
Battle of the Baby Weight: LilSugar's Green Bean Recipe!

Eating healthy can be hard for moms who have picky kids to feed. So today (as part of the Get Fit for 2010 challenge) I'm sharing one of my favorite healthy family recipes for Asian inspired green beans. It's low in fat, high in fiber, and dairy-free making it perfect for vegetarians and those with diet restrictions. Serve it to your children with a side of steamed rice or noodles.

It's a new year, and I want my old body back! Inspired by FitSugar's health challenge, I'll spend the next 10 months hitting the gym to burn the baby fat. If you're a mom who wants to bid your postpartum baggage good-bye too, set a goal, and join the Get Fit For 2010 community group for support!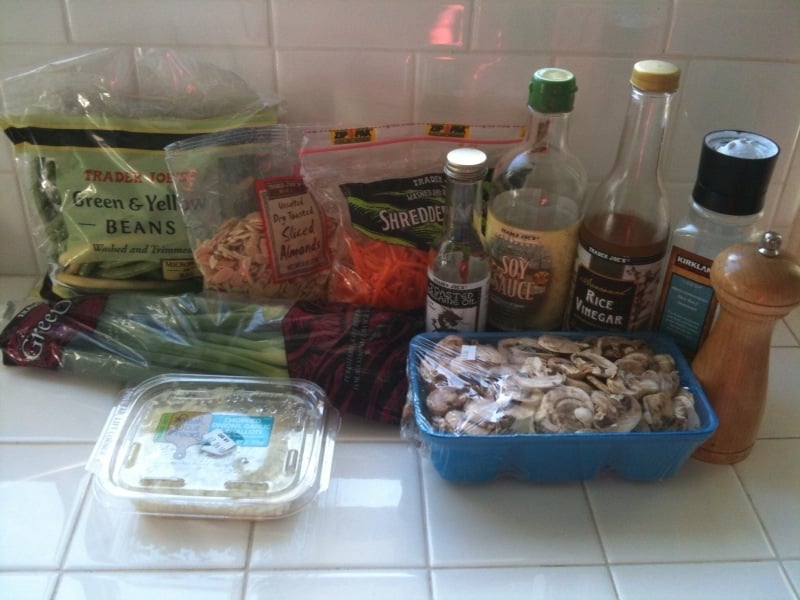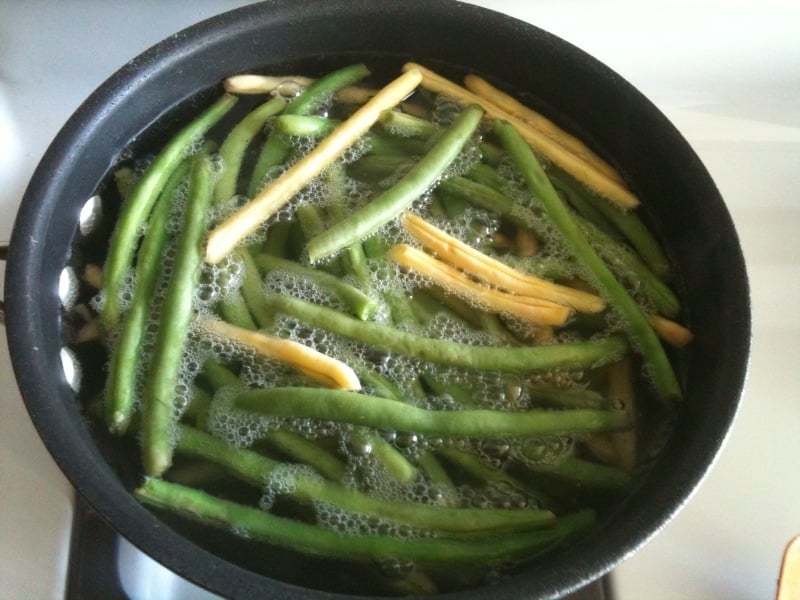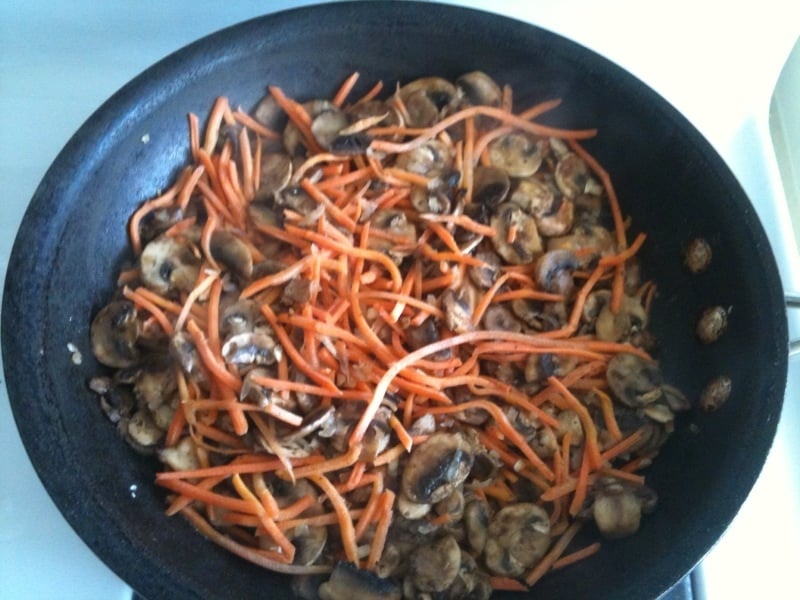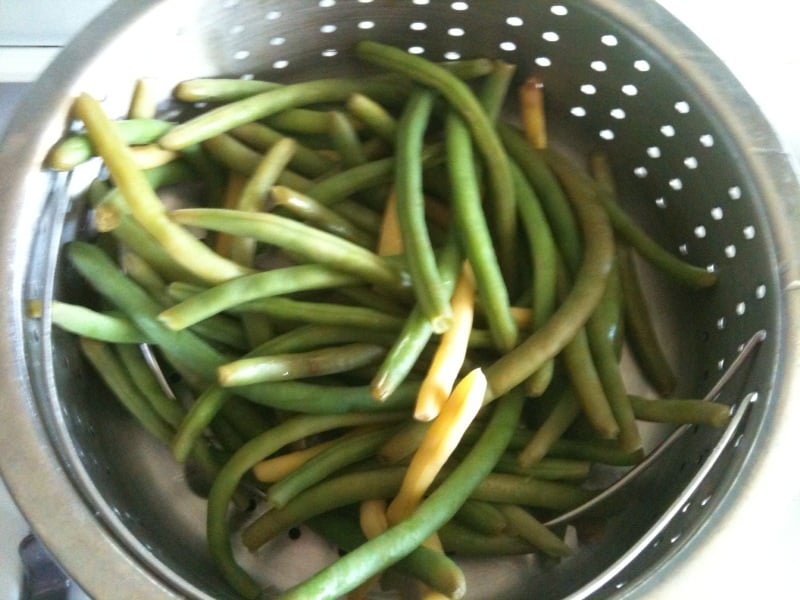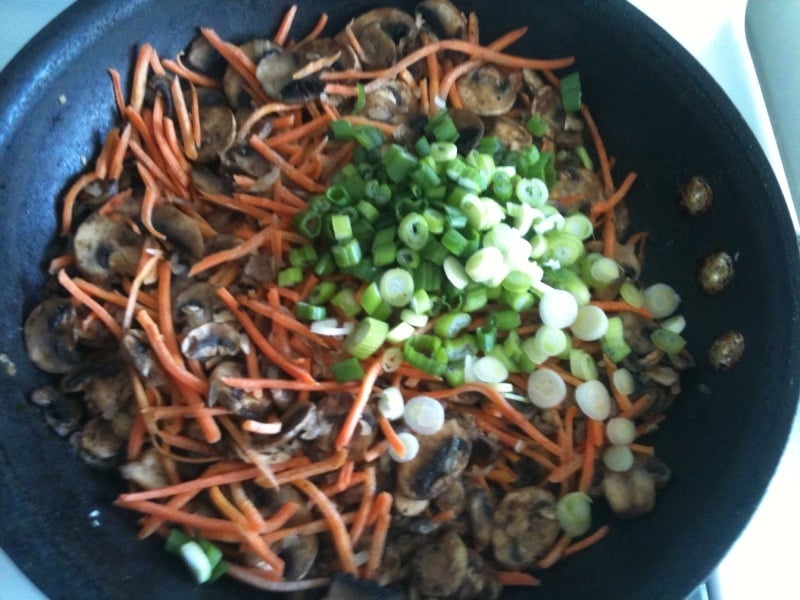 To get see the rest of these mouthwatering pics and to get the recipe,
.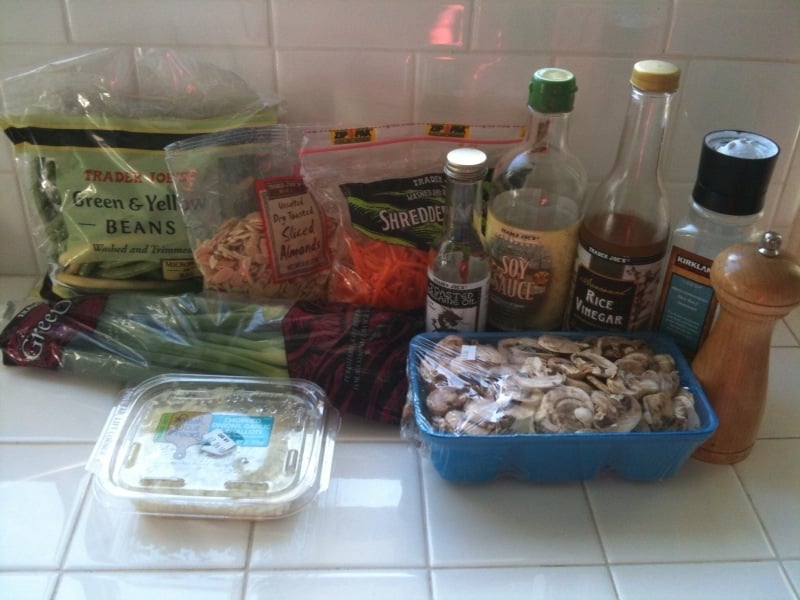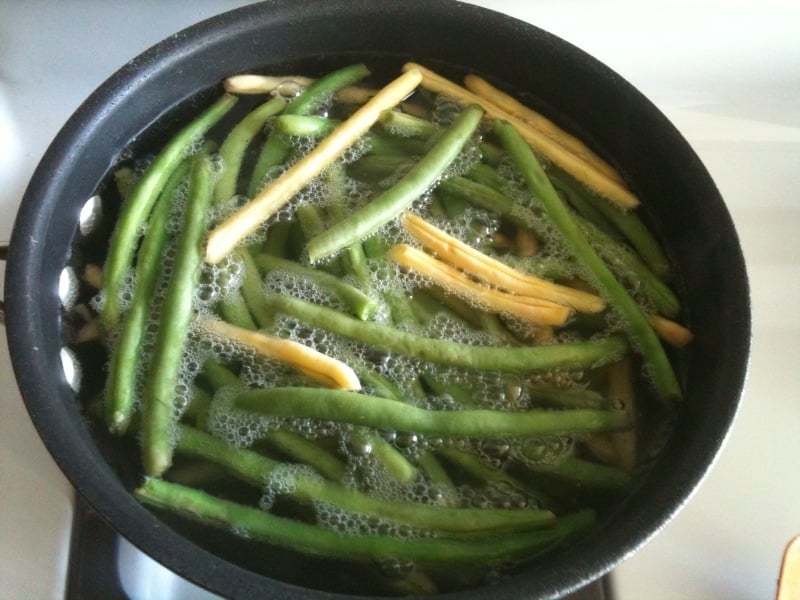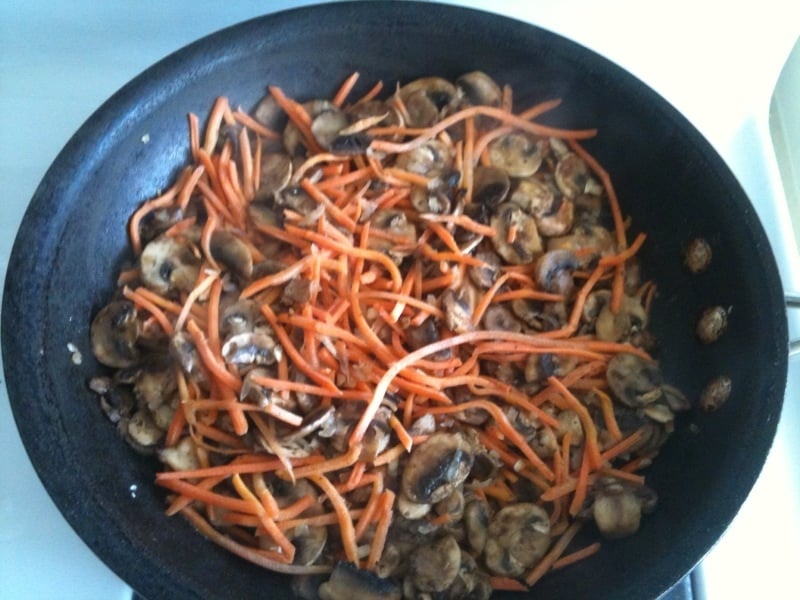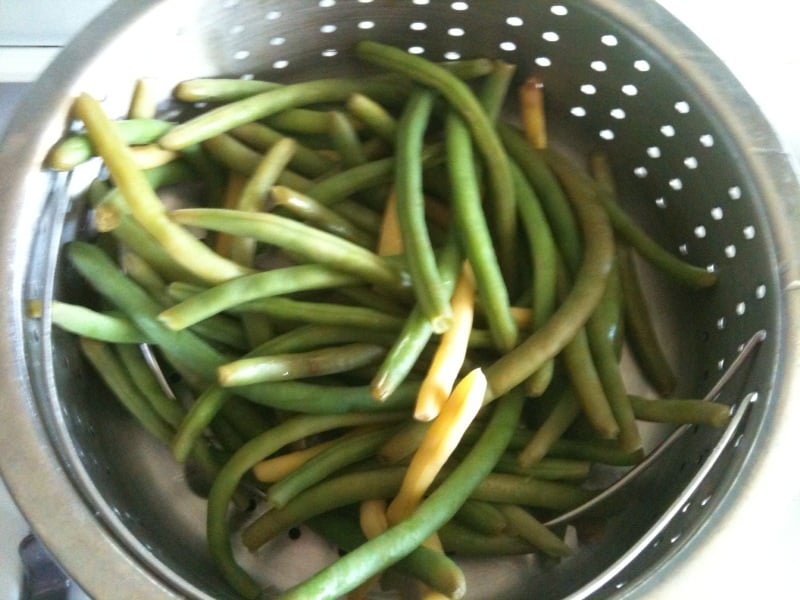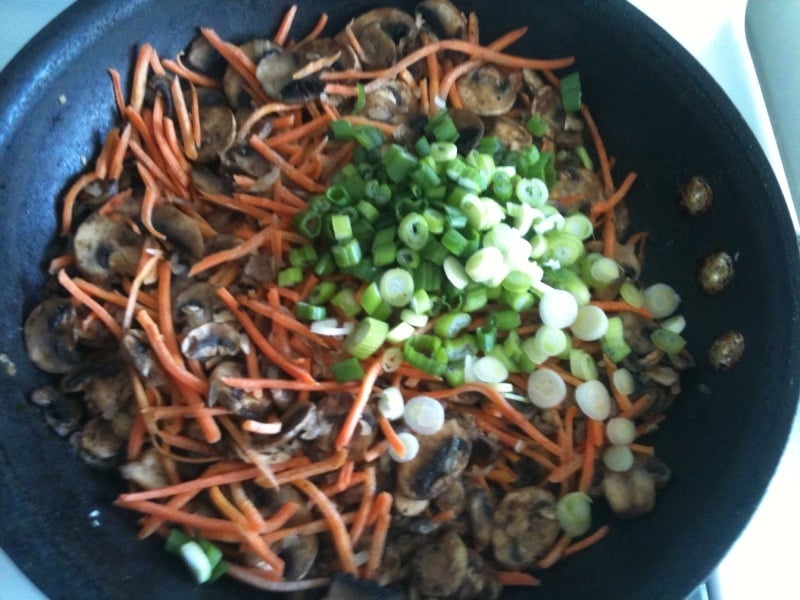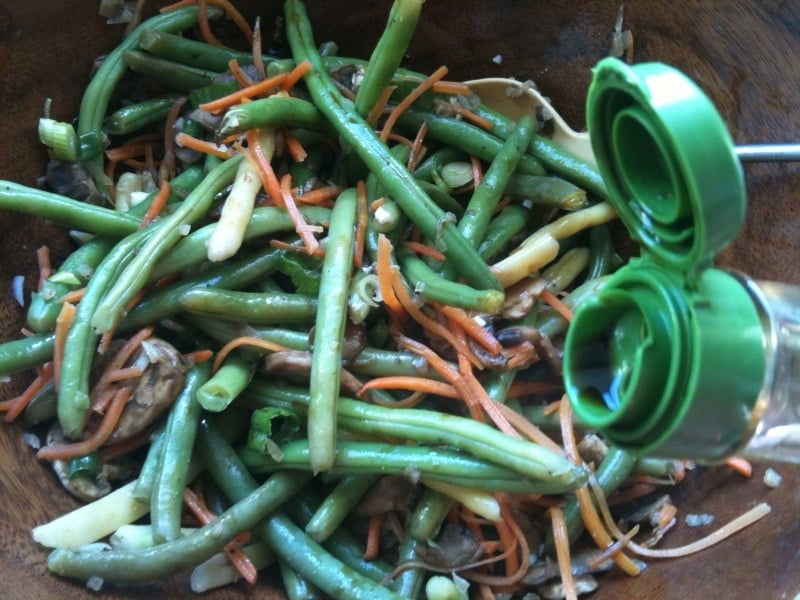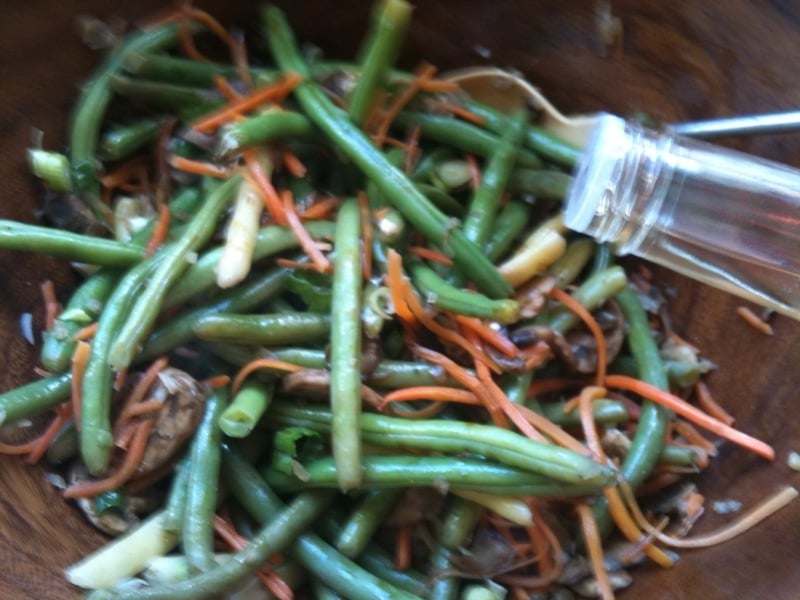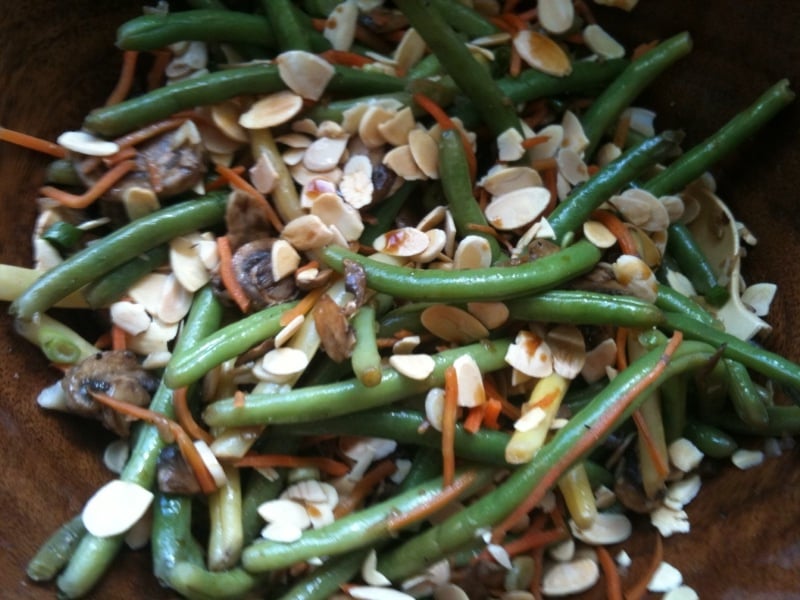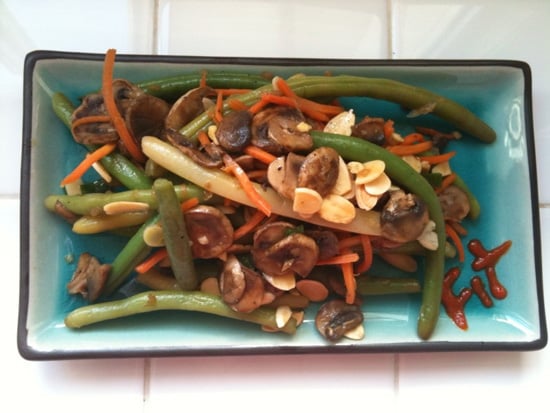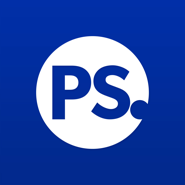 LilSugar's Asian Inspired Green Beans
Original Recipe
Ingredients
12 ounces of green beans
1 tbs toasted sesame oil
1/4 cup of minced yellow onion
1 minced clove of minced garlic
6 ounces of sliced mushrooms
5 ounces shredded carrots
2 green onions
2 - 3 ounces of toasted and unsalted sliced almonds
soy sauce (to taste)
rice vinegar (to taste)
sea salt
pepper
Sarachi sauce (optional)
Directions
Blanch green beans, then strain and set to the side.
In a pan, saute minced onion and garlic, mushrooms and carrots in 1 tbs of toasted sesame oil.
If you need to add moisture to speed up the process, add two tbs of water to the hot pan.
Toss in the sliced green onion about one minute before you take the veggies off of the heat.
Next mix all the vegetables together in a large bowl.
Shake in the almonds.
Add a splash of soy sauce (I use the low sodium variety) to taste.
Then, do the same with rice wine vinegar.
Add a dash of sea salt and a pinch of pepper before plating and serving.
Salt and pepper to taste.
If you want to spice the dish up, put a little Sarachi sauce on the side.
Information
Category

Vegetables, Side Dishes