Best of 2009: Who Is the Most Down-to-Earth Mom of 2009?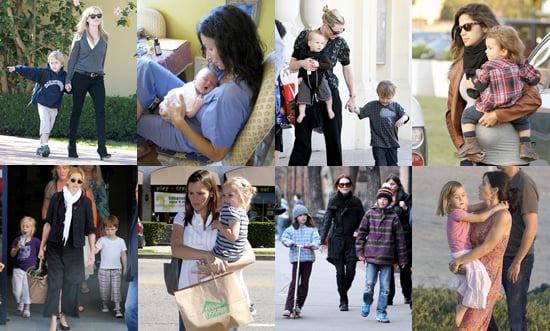 Some of Hollywood's leading ladies can be intimidating — even from afar. Others seem like the kind you'd bump into at the local Coffee Bean and make a park date for later that afternoon. Jennifer Garner does preschool pickup most every day in her loose-fitting jeans and trusty old sneakers while Cate Blanchett makes motherhood of three boys look like a walk in the park and a laid-back good time. Other celebmamas that seem down-to-earth are the not-always-made-up Julianne Moore, the feisty Julia Roberts, bookworm Reese Witherspoon, funny Courteney Cox-Arquette, park mom Minnie Driver and beach babe Camila Alves. Which mama do you think seems the most down-to-earth?
And don't stop voting there — check the rest of my Best of 2009 polls!