Best Baby Carriers 2011
Best of 2011: What Was Your Favorite Baby Carrier?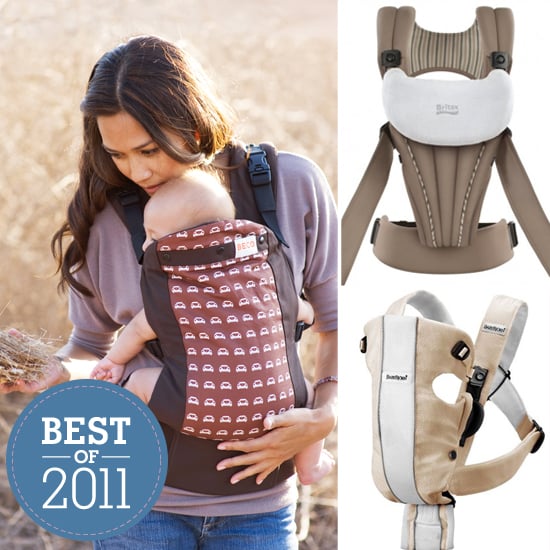 Ask any new mom: a baby carrier can be a lifesaver, freeing up your arms for those otherwise impossible tasks (like eating!), while keeping your lil one safe, cozy, and content. Regardless of whether your style is luxe, laid-back, or sporty, there's a baby carrier for you. Fashionistas love the Sakura Bloom silk baby sling, starting at $180 and going up to $540 if you choose the naturally dyed hand-loomed silk, while countless mamas go with the ever-popular BabyBjörn. The brand's new Air Carrier features a highly breathable 3D mesh, which they say offers 138 percent more heat reduction and 30 percent more moisture reduction than any other carrier, a perfect choice for warmer climates. So are you a Moby Wrap or an ERGObaby mom? Do you prefer a sling or a wrap? A hip, back, or front carrier? Let us know below!