Best Buddy Blankets
Why Kids Love Buddy Blankets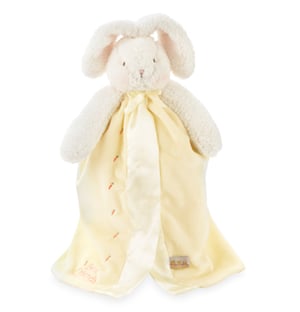 They're huggable, lovable, extremely cozy and soft, and kids love 'em. The irresistible playful pals I'm referring to are buddy blankets. Unlike regular baby blankets, buddy blankets are a bit smaller, usually come trimmed in satin, and have an adorable plush animal attached to them.
Because of their two-in-one appeal — featuring a blanket and cuddly stuffed animal in one — it's no wonder kids go gaga over them. Most are machine washable and dryable, so they are low maintenance for mama, and because they are smaller than traditional blankets, you don't have to worry about your little one dragging it on the floor or the ground outside.
For the perfect gift, or an addition to your baby's crib, here are some different animals and colors to choose from!