Best Children's Books on the iPad
Show and Tell: A Peek Inside 5 Classic Children's Books on the iPad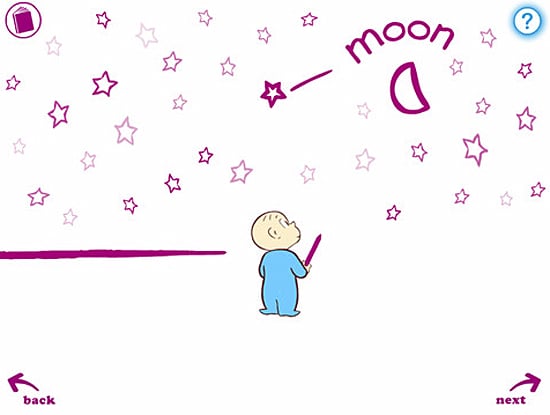 The iPad has certainly revolutionized bedtime reading by allowing children to hear books read aloud while tapping, moving, and interacting with hundreds of items on the screen. Check out these the videos of five great classics you should add to your iPad book collection, so you can get a sneak peek before you decide to purchase the apps. Prepare to be amazed and excited by the brilliant new features added to these old classics.
See five children's classics for the iPad.
The Cat in the Hat by Dr. Seuss ($3.99) shows the original artwork and offers interactive learning features like tapping on objects for verbal and visual identification. Oceanhouse Media also offers other favorite interactive classics for the iPad like The Berenstain Bears, Little Critter, and Once Upon a Potty.
PopOut! The Tale of Peter Rabbit ($4.99) is almost identical to the paper PopOut version of this classic, right down to the picture-changing turn dials. The story features the original pictures but includes some new surprises like tapping to enlarge, move, and squish blackberries and Fall leaves.
The Velveteen Rabbit ($3.99) is narrated by Meryl Streep and features digital remastering of the classic illustrations.
Alice For the iPad ($8.99) is a hearty, 52-page abridgment of the Lewis Carroll classic. Every page offers fun, interactive surprises like tilting to make Alice grow or shrink or shaking to make items fall.
Harold and the Purple Crayon ($6.99) is a masterful rendition of this classic tale. Unfold the story in "touch-tale" mode by drawing in purple crayon with your finger.