Best Free Countdown Apps For iPhone, iPad, BlackBerry, and Droid
Count Down to Baby's Birth (or the New Year) With a Free App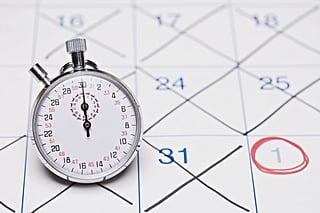 Smartphones offer apps to map everything from pregnancy weeks, to contractions, to medical records. If you don't want to spend on fancy features you will rarely use, simple countdown apps are a free and efficient way to keep track of time — whether you're marking days until the stork is supposed to land, your next moms' night out, or the new year. Discover the download on our favorite apps for popular devices.
iPhone: Countdown (Free) — This plain, but pretty app allows you to customize the event you are gearing up for with a personal picture. Use your sonogram for baby's scheduled day or birth, or a cake for family birthdays.
iPad: Countdown to an Event (Free) — Use this no-nonsense app to count down to an event by days, hours, minutes and seconds.
Droid: Countdown (Free) — Dress up your Android with this widget-inspired app that can show the countdown as your background image.
BlackBerry: Best Countdown (Free) — Create a countdown from your BlackBerry's calendar, and display it in app view or screensaver view.