Best Gifts For 7-Year-Olds
Lil Gift Guide: Great Gifts For 7-Year-Olds!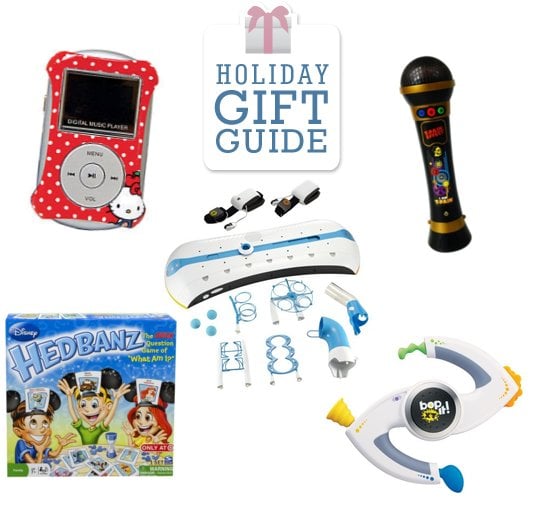 Who says fun can't be educational? Second graders love playing games, and today's games are both mind-stimulating and exciting. From music-inspired toys to those that keep feet and brains moving, these gifts will keep tots coming back for more every day.
Hello Kitty's loyal following includes a new generation of youngsters. This Hello Kitty Digital MP3 Player ($40) will have them listening to their favorite tunes in style. There's no shortage of autotune with the T-Pain Microphone ($37), which makes every budding rapper sound like gold. Hand-eye coordination is put to the test with Bop It! XT ($18), one of the hottest games of the holiday season. The whole family will love testing their Disney knowledge with Disney Kids Hedbanz Board ($16) — a quick game of questions and answers. Explore the power of the brain with Mattel's Mindflex Duel Game ($90), which pits one contestant's brain against another as they try to move an object from one side to the other.