Best Gifts For Infants
Lil Gift Guide: Best Gifts For Newborns!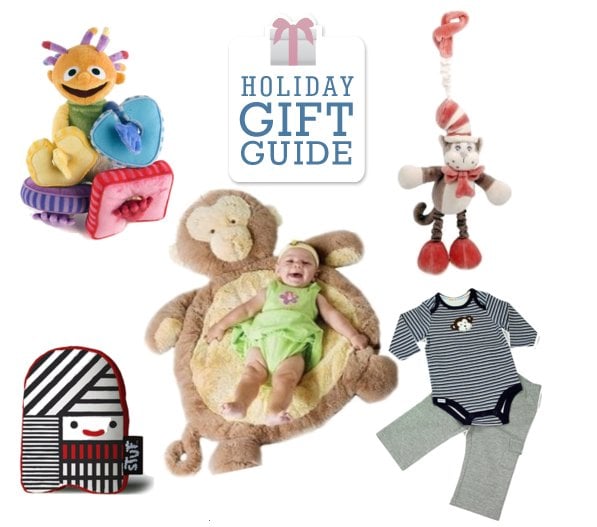 Baby may have already been gifted a ton of toys when she was born, but that doesn't mean she doesn't deserve some additions over the holidays. A few fun items to add to the toy box will help keep lil ones stimulated and growing and give mama a few moments to catch her breath during the day!
Eebee's Shape Stacker ($34) is a fun alternative to traditional stacking rings. With it's colorful arms and legs, the pieces can be placed almost anywhere! MiYim's organic Cat in the Hat stroller toy ($15) is made from cotton that's untreated, unprocessed, and unbleached and is a sweet way to introduce tots to the iconic literary figure! Robeez's recently introduced layette line is full of super-soft pants, onesies, and matching shoes. This Monkey Bodysuit and Pant Set ($35) will keep lil ones warm and snug throughout the day. Stuf's Stripes six-inch toy ($13) uses high-contrast colors and geographic patterns to help tots' developing eyesight. Petit Tresor's Monkey Mat ($89) is perfect for tummy time and general playing around with its plush fabric and cute details.