Don't let your kiddos fall victim to the dreaded "brain drain" [1] this Summer. Remind them how much fun learning can be, even when school is out of session, by incorporating a visit to one of the country's best children's museums into your Summer agenda. If none of our top-ranked destinations are within access for your family, then pay a visit to the Association of Children's Museums [2] for a searchable database of more great museums across the country. Happy learning!
Children's Museum of Houston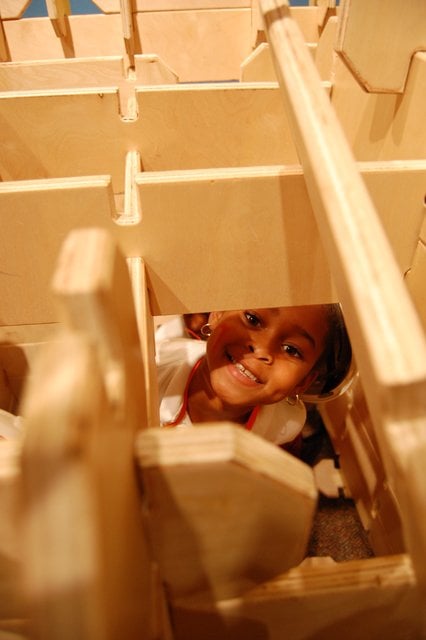 Location: Houston, TX
Exhibit Highlights: Kidtropolis is a "city for kids, run by kids" where little ones will learn about the functions of government and the people responsible for keeping cities running smoothly. Get wet and wild with FlowWorks, a water play center that also explores the concept of hydropower, and take the tiniest visitors to the Tot*Spot, an exhibit specially designed for babies from birth to 35 months.
Insider Info: Every Thursday between 5 and 8 p.m. is Free Family Night!
Family-Friendly Amenities: The recent addition of a covered parking garage offers more than 100 spaces and three exits, so getting in and out of the museum is never a hassle. The Fresh Cafe offers nutritious, kid-friendly (and affordable) eats like veggie burgers, salads, and yogurt.
Source: Children's Museum of Houston [3]
Please Touch Museum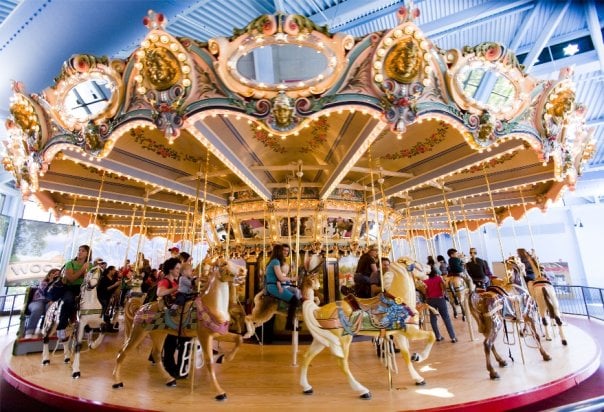 Location: Philadelphia, PA
Exhibit Highlights: Wonderland is a whimsical Alice in Wonderland-inspired play area that's also home to Fairytale Garden, a safe haven for tiny tots. Kids can explore the history of flying machines and the abilities of their own amazing bodies at Flight Fitness. And don't miss the beautiful Dentzel Carousel: originally built in 1908 and located in Philadelphia's Woodside Park, it's been fully refurbished and is now housed in the museum's glass pavilion.
Insider Info: For a quiet break during an otherwise active day, stop by the Story Castle for daily story time, offered at 10:30 a.m. and 3:30 p.m. on weekdays and 12:30 and 3:30 p.m. on Sundays.
Family-Friendly Amenities: The museum's Autism Access Program provides children with Autism Spectrum Disorders with innovative tools and programming, plus special evening events for the entire family. The Please Taste Cafe accommodates visitors with dietary restrictions including gluten, dairy, nut, and egg allergies.
Source: Please Touch Museum [4]
Children's Museum of Phoenix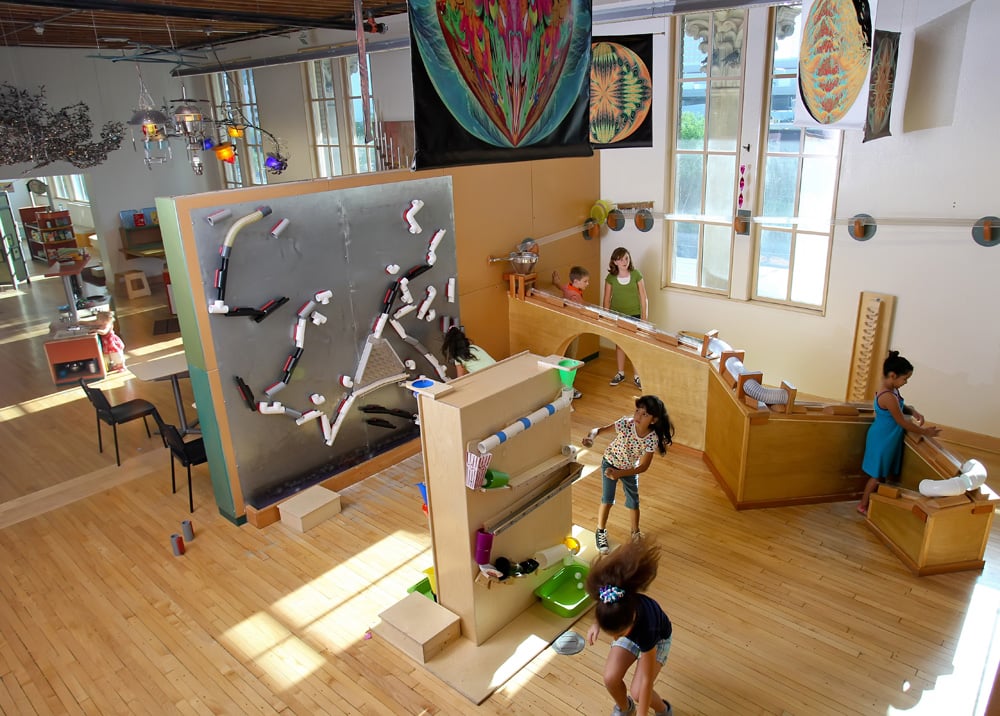 Location: Phoenix, AZ
Exhibit Highlights: Art Studio allows kids of all ages to explore their creative abilities independently or as part of a group while working on special projects, like building an 11-foot rocket ship. The Desert Delights exhibition explores regional highlights, and the Noodle Forest is sure to delight everyone who enters.
Insider Info: Visitors are likely to notice a lack of signage throughout the museum's exhibitions. That's intentional, as the belief is that children know how to play and explore at a level that's best for them.
Family-Friendly Amenities: The Crave Sandwich Cafe & Catering offers visitors the option of ordering food or bringing in their own lunch or snacks and staking out a table. The entire museum is friendly to breastfeeding mothers, with comfortable seating throughout and the more private alternative of family restrooms. Bottle warmers are available, as is stroller parking on every floor.
Source: Children's Museum of Phoenix [5]
Liberty Science Center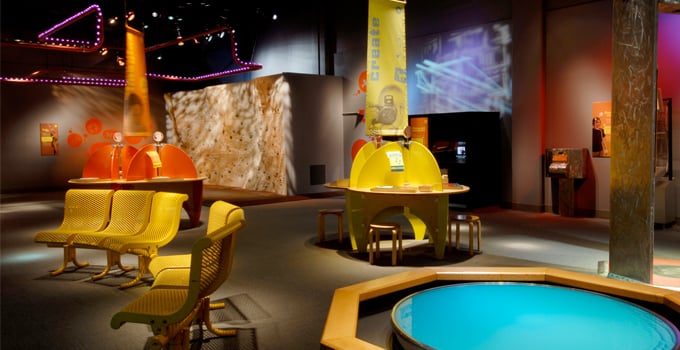 Location: Jersey City, NJ
Exhibit Highlights: What could be more entertainingly hilarious for kids than Grossology: The (Impolite) Science of the Human Body?! After kids learn all of the weird, wacky, and gross facts that they can handle, they can head over to Block Party for some hands-on architectural fun with more than 1,600 megasize blocks.
Insider Info: If you're planning on seeing an IMAX movie while visiting the museum, then save money by purchasing your tickets together. If you live in New Jersey, then Liberty Science Center doesn't want your learning to end when you leave the museum. Check out Science Near You [6] to explore additional science-learning opportunities throughout the state.
Family-Friendly Amenities: While the Science Center's opportunities for school-age kids are both exciting and extensive, there's not much here for tiny tots. Save your visit until the entire family can enjoy it!
Source: Liberty Science Center [7]
Minnesota Children's Museum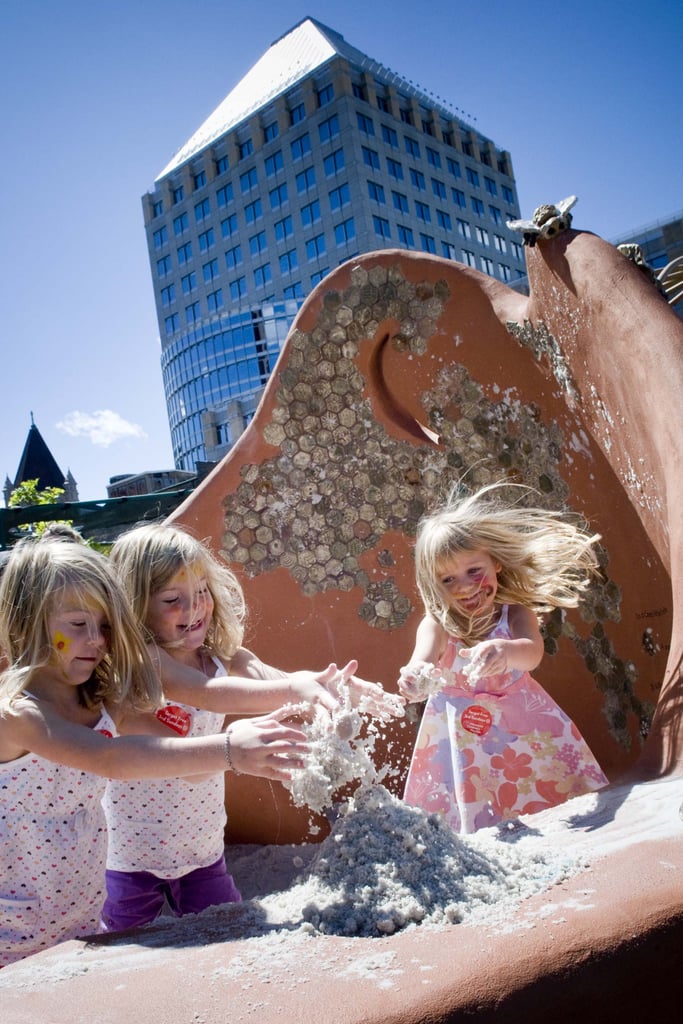 Location: St. Paul, MN
Exhibit Highlights: Earth World allows kids to explore habitats unique to Minnesota — up close and personal. At the Rooftop ArtPark, the entire family can learn and play together while basking in the sunlight, and now through Sept. 22, little ones can "Swing Into Adventure" with Dora and Diego!
Insider Info: Target Free Third Sundays are on the third Sunday of every month, and on the second Saturday of every month, riding Metro Transit will gain your family free museum access!
Family-Friendly Amenities: Bring your own bagged lunch or pick something up at Kid Spark, which offers healthy, easy, grab-and-go options. The museum places great emphasis on the benefits of play and provides families with the resources to encourage imagination and creativity wherever they are [8].
Source: Minnesota Children's Museum [9]
The Children's Museum of Indianapolis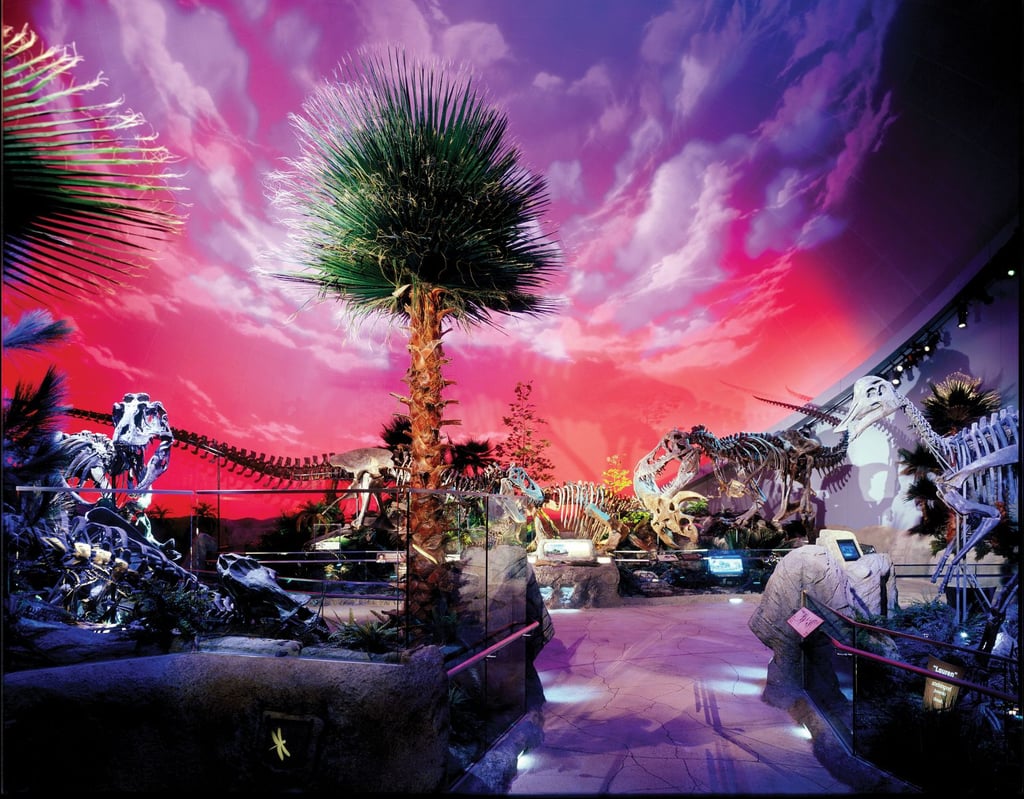 Location: Indianapolis, IN
Exhibit Highlights: The massive museum truly offers something for everyone — from a trip (way) back in time at Dinosphere to Fireworks of Glass, the largest permanent blown-glass sculpture by Dale Chihuly.
Insider Info: Check out the schedules for both the Lilly Theater and SpaceQuest Planetarium at the start of your visit. Tickets to shows at both are free and first come, first served.
Family-Friendly Amenities: Changing tables are located in all restrooms, and the Playscape area offers a dedicated nursing station. Stroller rental is available for $3 to $5 at the coat check, and the museum's parking garage is free.
Source: Children's Museum of Indianapolis [10]
Kohl Children's Museum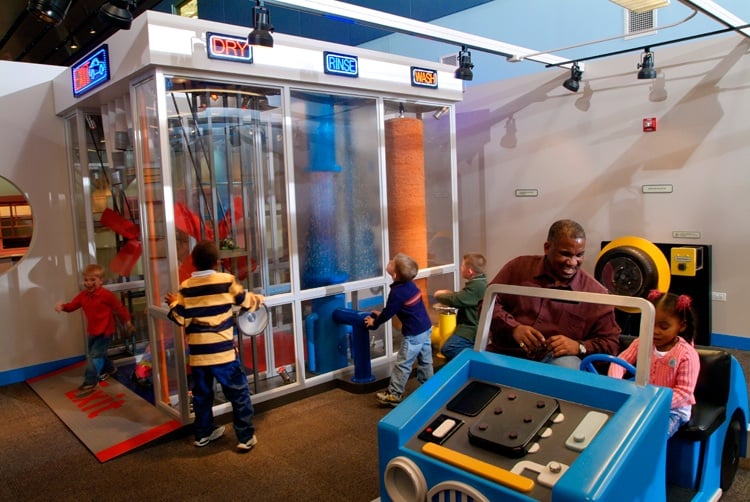 Location: Glenview, IL
Exhibit Highlights: Imaginative play is big at Kohl, where big-siblings-to-be can practice their baby care skills in the Baby Nursery, budding chefs can "work" at Potbelly Sandwich Works, and animal lovers can play Pet Vet. Now through Sept. 1, little ones can learn about the science of rotation at Spin, a visiting exhibition.
Insider Info: For a quieter experience, make your museum visit in the afternoon rather than the morning. Warm, sunny days also tend to be less crowded, offering the added bonus of being able to use the outdoor Habitat Park exhibit.
Family-Friendly Amenities: Four designated infant play stations ensure that there's something fun to do for the whole family, and the museum offers three semiprivate nursing areas. Stroller parking is located at the front of the museum, and diaper dispensers can be found in all restrooms.
Source: Kohl Children's Museum [11]
Children's Museum of Manhattan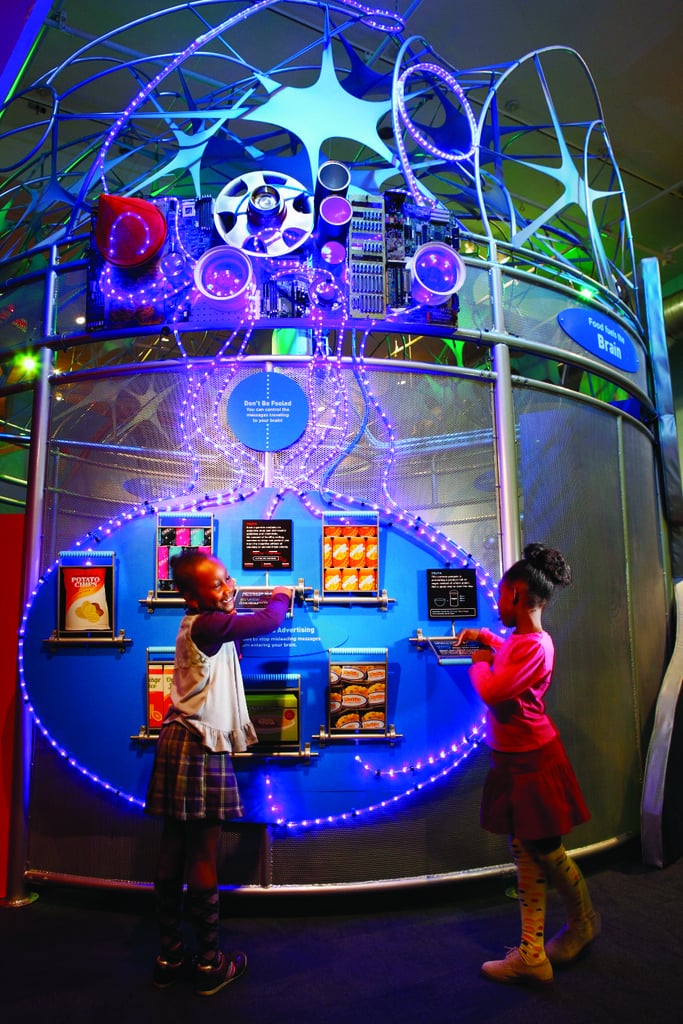 Location: New York, NY
Exhibit Highlights: Little ones will love PlayWorks, a dedicated hands-on experience for babies and tots from birth to 4 years. Kids of all ages can learn about the importance of a healthy lifestyle at EatSleepPlay: Building Health Every Day.
Insider Info: Food is not allowed at CMOM, so fuel up before your visit. If you need to take a lunch break with cranky kids, then save your admission stickers for free same-day reentry. Since strollers have to be checked, try to leave yours at home if you can to save time and hassle. Target Free First Fridays are the first Friday of every month from 5 to 8 p.m.
Family-Friendly Amenities: The museum is conveniently located between Riverside and Central Parks. Pairing a visit to either of these with your time at the museum makes for an amazing city day with the kiddos! Changing tables are located in all restrooms, and the entire museum is friendly to nursing moms.
Source: Children's Museum of Manhattan [12]
Boston Children's Museum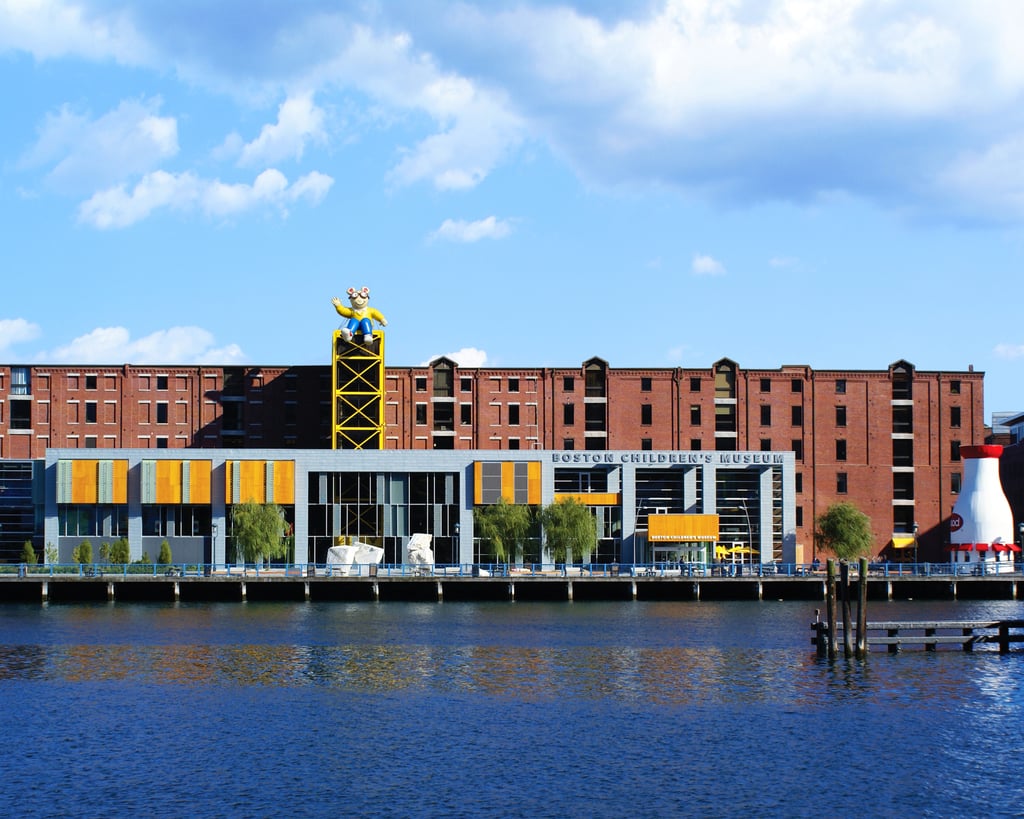 Location: Boston, MA
Exhibit Highlights: Got preschoolers? You won't want to miss Countdown to Kindergarten. The interactive activities will prepare your little ones for this monumental next step, and adults can consult staff "teachers" with any questions or concerns. The Japanese House is an amazing cultural experience, and adventurous types can get vertical on the New Balance Climb.
Insider Info: Check out Target $1 Friday Nights every Friday from 5 to 9 p.m. — a great option for working parents and kids who don't mind staying up a little later!
Family-Friendly Amenities: Moms can nurse throughout the museum, and a dedicated space for breastfeeding is located in the museum's PlaySpace. Disposable diapers are available for anyone who may have forgotten their own, and the nearby Fort Port Channel area offers an array of quick, easy, and family-friendly dining options.
Source: Karin Hansen/Boston Children's Museum [13]
The Children's Museum of Denver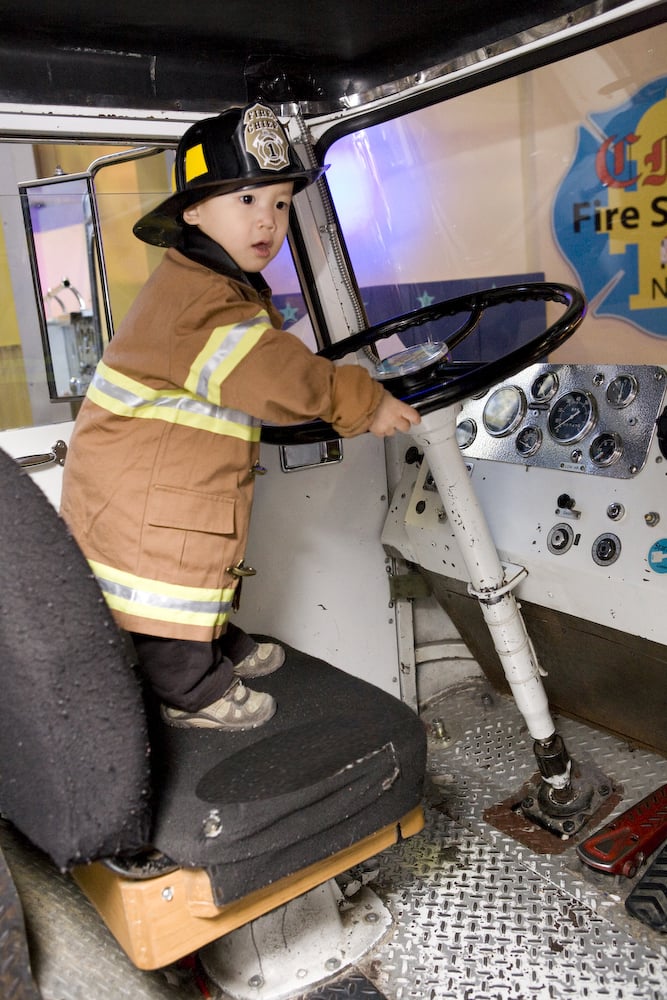 Location: Denver, CO
Exhibit Highlights: Fire Station No. 1 addresses fire safety and "in case of emergency" issues (in a real retired fire truck), as well as the development of fine and large motor skills through play. ARTS a la Carte offers three creative spaces for imagination and play, and The Center For the Young Child is a creative play space divided into special areas for newborns through 4-year-olds.
Insider Info: For a quieter experience, visit the museum on a Monday, when school groups are off-limits. Wednesday evenings, when the museum offers extended hours, are also a good time to enjoy a more peaceful visit.
Family-Friendly Amenities: Stroller parking is available outside all exhibits. Lockers cost just a quarter, and nonlocking cubbies are available free of charge.
Source: Children's Museum of Denver [14]