Who are we kidding, these rated-E-for-everyone games really are fun to play at any age, and even serious adults can get down with Scribblenauts.
Nintendo's latest consoles — the Wii U, which just hit stores on Nov. 18, and the eye-popping Nintendo 3DS — have downright entertaining (and, beware, sometimes addicting) games available this holiday season, including offerings for kids. We've rounded up the Nintendo gifts for little gamers that will win over parents, and may even entice older siblings out of hiding (but no guarantees).
Wii U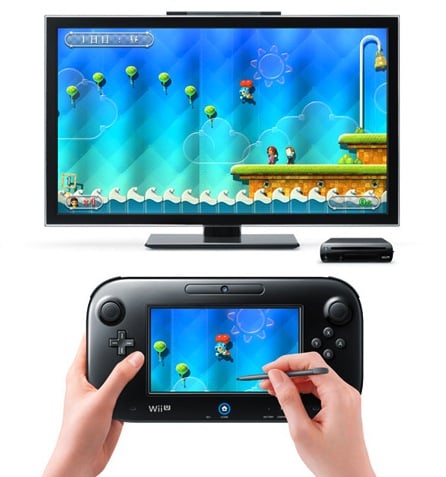 The Wii U Deluxe Set [1] ($350) has everything you need to set up Nintendo's newest entertainment system in your home: a GamePad, stylus, sensor bar, AC adapter, HDMI cable, GamePad stand, GamePad cradle, and Wii U console stand. Just need the necessities? Opt for the basic set ($300) with only the hardware.
Disney Epic Mickey 2: The Power of Two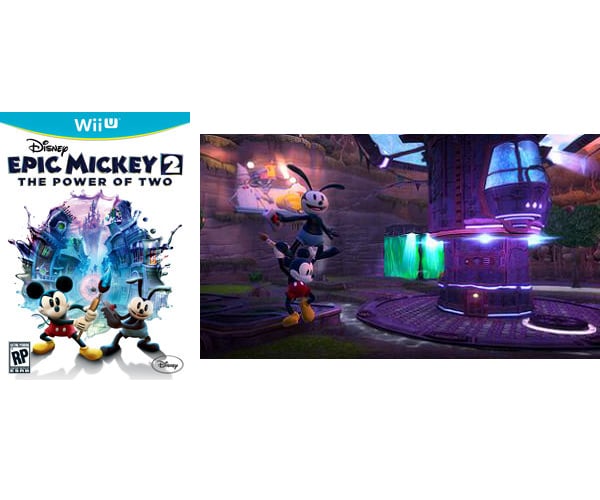 In Disney Epic Mickey 2: The Power of Two [2] ($60), Mickey and Oswald the Lucky Rabbit embark on a journey in Wasteland, an alternate reality that looks back on 80 years of Disney characters and theme-park attractions.
Nintendo Land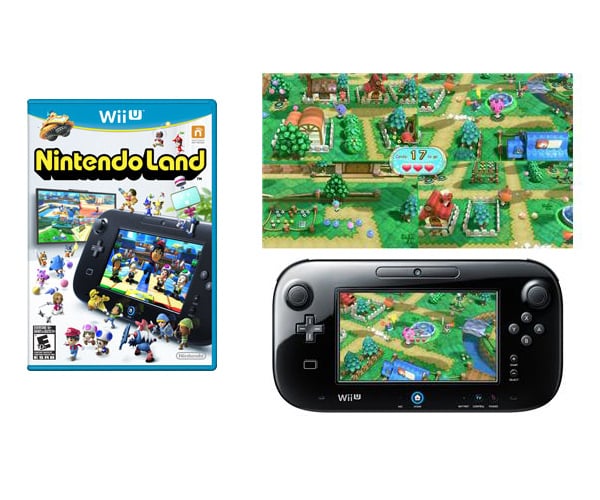 Welcome to Nintendo Land [3] ($60), a giant theme park filled with attractions based on some of the gaming company's most beloved games like Donkey Kong.
Scribblenauts Unlimited
Imaginations will run wild in Scribblenauts Unlimited [4] ($60), a game full of tasks and puzzles that equips players with the tools to create their own worlds.
New Super Mario Bros. U
The latest Super Mario Bros. U [5] ($60) adventure has wowed its audience, scoring an average user rating of 10 in terms of gameplay, graphics, and sound. Brand-new power-ups and abilities, like the Flying Squirrel Suit, will help players work their way back to the Mushroom Kingdom with Mario, Luigi, and Toad in tow.
Ben 10 Omniverse: The Video Game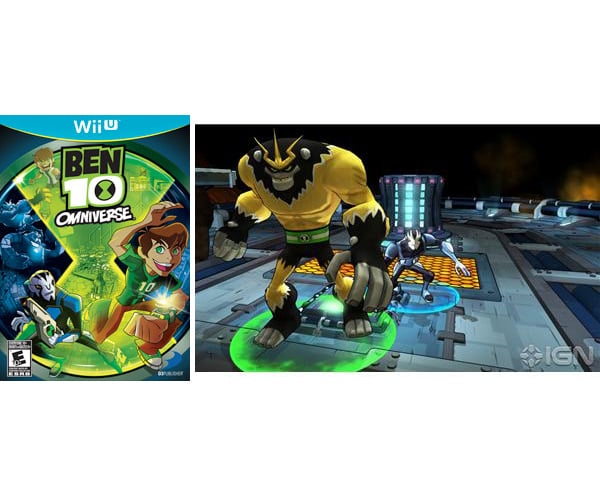 Ben 10 Omniverse: The Video Game [6] ($40) features characters from the Ben 10 TV series, including a young Ben and a teen Ben plus the alien hero's trusty sidekick Rook. Eleven action-packed levels offer lasting gameplay in familiar settings like the city of Undertown and the new Plumber base.
Nintendo 3DS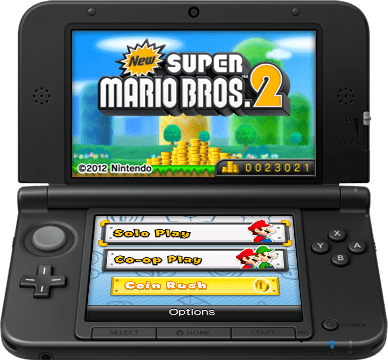 The Nintendo 3DS [7] ($170) is the latest iteration of the popular handheld gaming device. Experience 3D gameplay without the glasses, and take 3D photos with the two outward-facing lenses. For power players, the Nintendo 3DS XL ($200) with a 90 percent larger screen is also available.
DreamWorks Super Star Kartz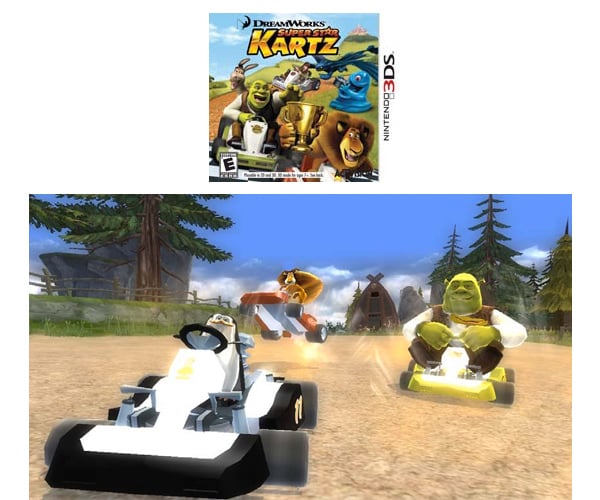 DreamWorks Super Star Kartz [8] ($20) features the best of Shrek, Madagascar, and more in this jam-packed racing game set in the animation studio's iconic locations like the New York City Zoo and Dragon Island's of Berk.
Mario and Sonic: London Olympic Games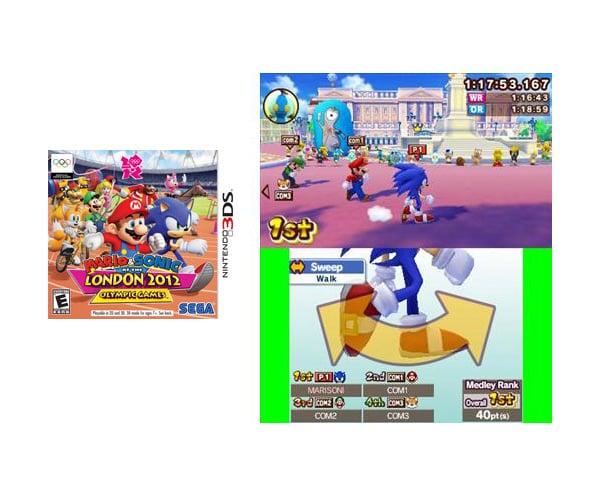 Relive the 30th Olympiad with your favorite characters from Nintendo and Sega in Mario and Sonic: London Olympic Games [9] ($40). With 50 original Olympic-themed games, players will enjoy endless fun in both single and multiplayer modes.
Nintendogs + Cats: Golden Retriever and New Friends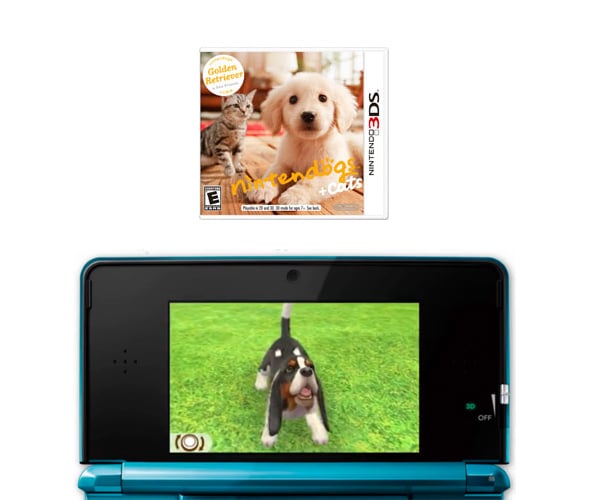 Choose from over 20 breeds in Nintendogs + Cats: Golden Retriever and New Friends [10] ($40), where puppies and kittens come to life in 3D. The pets react to players' voice commands and touch using the built-in camera, touchscreen, and microphone. Oh yes, this is real!
Wreck-It Ralph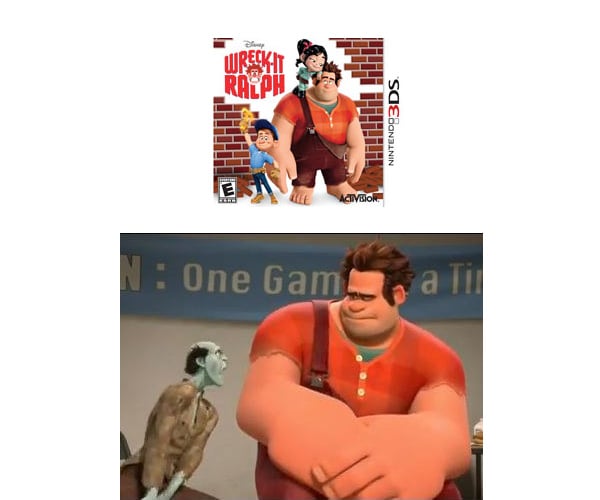 Help Wreck-It Ralph [11] ($30) defeat a new army of Cy-bugs and earn the coveted Hero Medals. With Felix "Fix It" Jr. at your side, set out to restore peace and save Mr. Litwak's arcade.
Paper Mario Sticker Star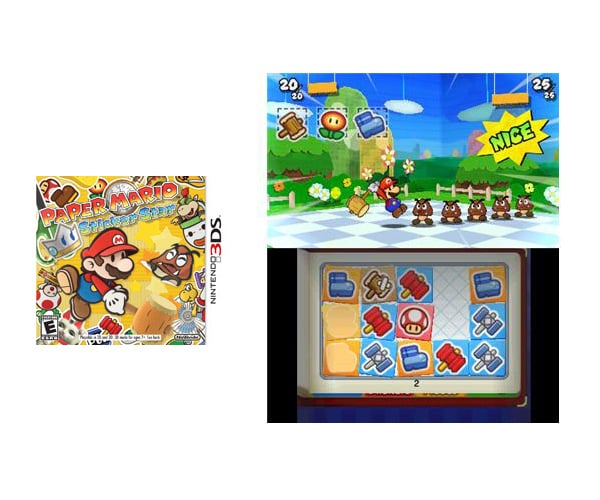 Bowser is back to his mischievous ways yet again in Paper Mario Sticker Star [12] ($40), where it's up to players to save the town of Decalburg and the celebrated Sticker Fest by defeat enemies, collecting items, and navigating colorful 3D environments.
Mario Kart 7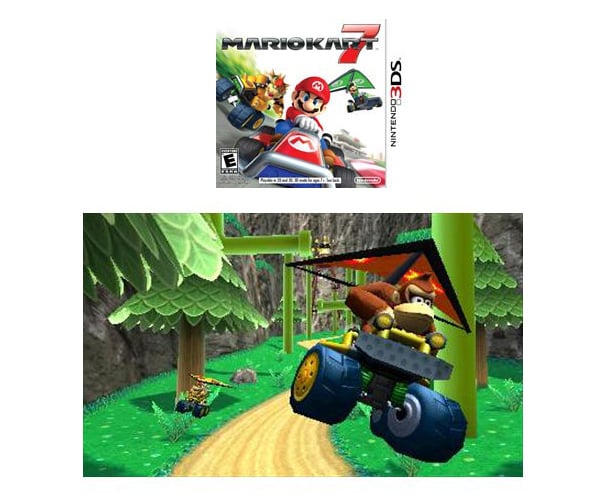 Mario Kart 7 [13] ($40) features our favorite Italian duo and trusty gang of friends (and foes) in 3D. Players can race as one of their favorite Mushroom Kingdom characters or as their own Mii.
Angry Birds Trilogy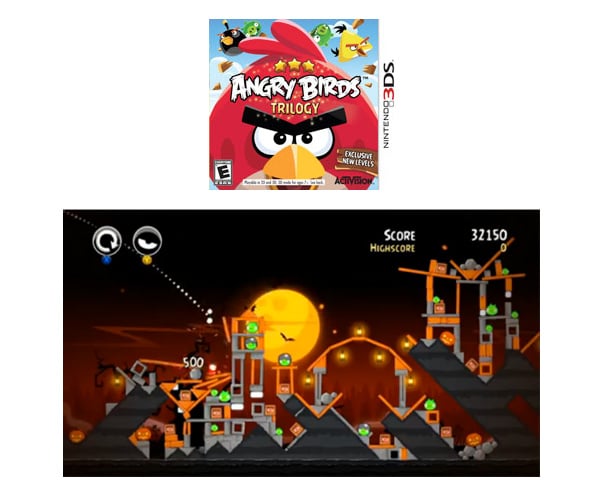 The world's most furious fowl are now retrofitted for bigger screens in Angry Birds Trilogy [14] ($30), a compilation of the award-winning game, including Angry Birds, Angry Birds Seasons, and Angry Birds Rio.