Best Stroller of 2010
Best of 2010: Orbit Baby G2 Wins Stroller of the Year!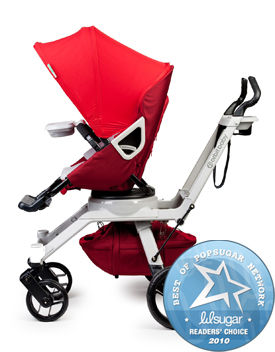 For the second year in a row, Orbit Baby has stolen our readers' hearts and walked away with the title of stroller of the year! The Orbit Baby G2 ($900), originally won over new parents (both celeb and otherwise) with its ergonomically designed car seat and rotating base. This year's version of the posh pram includes updates on the original, an improved suspension system, front and rear seat tilting options, a switch to foam tires, a snack tray, and an adjustable footrest for a more comfortable ride. Though the price may put many mamas off, the cult favorite has a loyal (and loud) following!
Check out who else is raking in the awards from our 2010 Sugar Awards!