Best Stroller For Snow
What's the Best Stroller For Navigating Through the Rain and Snow?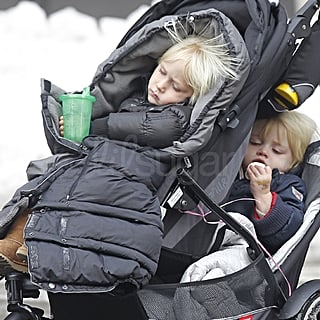 It's hard to pop a wheelie on a blustery day! Despite NYC being blanketed in snow, Naomi Watts and her sons — Sasha, 3, and Sammy, 2 — strolled through town this morning to take in some fresh air. The boys were bundled up and rode comfortably in a Phil & Teds stroller. The popular brand of pushchairs has garnered many celebrity families as fans. But which buggy do you think is best for parents to navigate through the rain, sleet, and snow in cold-weather regions?