Here's a post from our partners at BabyCenter! Every week, we bring you the best parenting and lifestyle stories from the experts at BabyCenter, including this post from Sara McGinnis about Beyoncé's baby's name.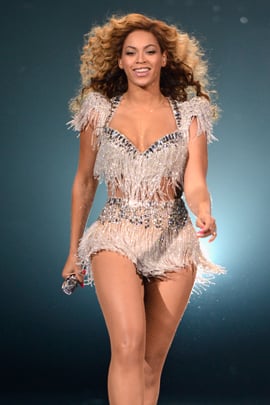 Why would Beyoncé name her baby Blue Ivy?
After wondering what's behind the unique moniker for months, we now have a clue. Sit back, put on your scholarly hat, and read a literary passage shared by the first-time mom that seems to give new insight into baby Blue's name.
Related: Khloe Kardashian joins the celebrity IVF club
Beyoncé, seen here making the most of what Blue Ivy gave her, posted the following passage to her personal Tumblr account Wednesday.
Click here to see the passage Beyoncé posted that may give some hints about Blue Ivy's name.
More from BabyCenter:
Picture proof that kids can sleep anywhere
The cutest baby booties ever
Was Sharon Osbourne wrong to break down on TV?
15 charming baby names with awful nicknames
Would you let someone photograph you giving birth?