Birth Order Linked to Allergies
Birth Order Linked to Allergies, Study Says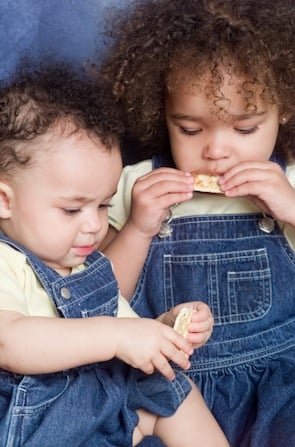 Food allergies afflict more than three million children in the United States, with peanuts, shellfish, milk, and eggs topping the allergy list.
A recent study was just released that studied the relationship between birth order and allergies. Researchers found that firstborn children were more likely to have hay fever and pink eye due to a food allergy. The results were as follows: the prevalence of food allergies was 4 percent in firstborn children, 3.5 percent in second-born children, and 2.6 percent in children born later.
This is what Dr. Takashi Kusunoki, author of the study from the pediatrics department at Shiga Medical Center for Children and Kyoto University, had to say about the findings: "It has been established that individuals with increased birth order have a smaller risk of allergy. However, the significance of the effect may differ by allergic diseases."
Further research needs to be conducted on this matter to make any final conclusions, but it is an interesting correlation on an already interesting topic — studies have shown that birth order has a lot to do with how we turn out as adults and which career paths we choose. I'm the youngest of three girls, and we all seem to have varying food allergies, so I can't say my oldest sister was more prone to hay fever or pink eye than the rest of us. Which leads me to my next question (see below). I can't wait to see the results!