Are Birthday Party Favors Necessary?
Are Party Favors Necessary?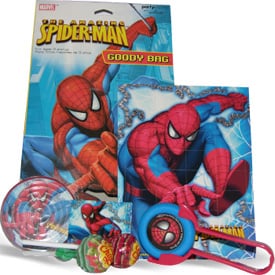 At the end of every birthday party, there comes that moment where the invited guests start looking toward the door. Before saying thank-you and filing out, they pause, knowing that there is one last party ritual to go through before heading home – the goody bag.
Party favors are supposed to serve as a token of thanks for attending a tot's celebration. While some families opt for bags prefilled with candy and dollar store items others go more elaborate, giving children personalized gifts that tie in with the overall party theme on their way out the door. Even the best-behaved child can turn into a greedy, present-starved monster when the favors come out.
Tired of finding little plastic trinkets scattered about their cars and playrooms, some parents simply toss the bags in the nearest receptacle, while others have chosen to forgo the practice of handing the goody bags out altogether.
What's your opinion on loot bags?