Bite of Love: Almond Be There For You Brownie Cupcakes
If you want to treat your family to a special treat on Valentine's Day, but hope to keep their sugar consumption reserved to Conversation Hearts, forgo fancy icing and add a pretty protein boost to a brownie bite. Almond butter is a delicious and nutritious paste that can be substituted for traditional peanut butter on sandwiches, waffles, pancakes, and used as a healthy decoration on desserts. To check out my guide to making these yourself,
.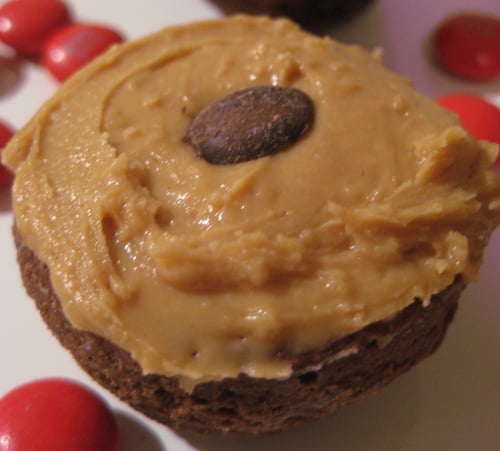 Almond Be There for You Brownie Cupcake
lilsugar original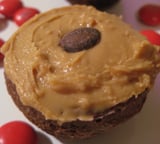 Ingredients
1. Package of pre-made brownie bites or homemade mini brownies
2. Almond butter (or peanut butter if your child has been tested and isn't allergic)
3. Carob or chocolate chips for decoration
Directions
Dress the brownie bites by spreading a thin amount of almond butter on top as a frosting alternative. Make sure to only put a little dab of butter so as not to overpower the brownie.
Information
Category

Desserts, Brownies
Need more ideas for creating tiny delicious treats for your tots this Valentine's Day? Check out our Bite of Love series for inspiration.