Bite of Love: Colorful Candy Brownie Cupcakes If your tots are wild about chocolate make them a simple sweet treat for Valentine's Day that's heavy on the cute, but lighter on the serving size and sugar. You can dress up everyday snacks like brownie bites with small decorations like a dab of icing and three M&M's to transform them into festive bites of love.
Not only will you avoid bakery lines and baking time, but brownie bites are much smaller than full-sized cupcakes or the giant sugar cookies so your tots won't be prompted to jump off the walls. To check out my guide to making these yourself,
.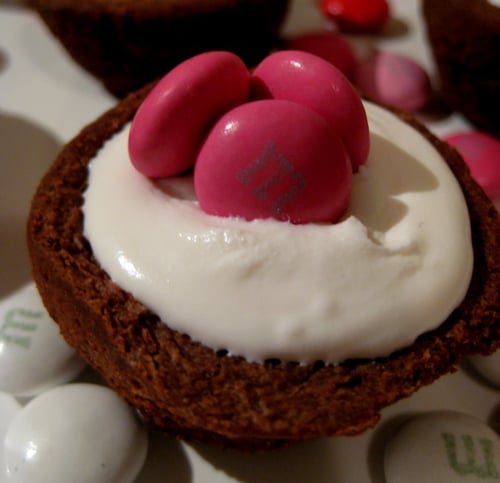 Colorful Candy Brownie Cupcakes
lilsugar original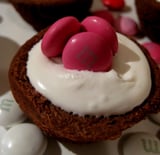 Ingredients
1. Package of pre-made brownie bites or homemade mini brownies
2. Tube of cookie frosting
3. Colorful candy. Preferably pink, red and white M&Ms.
Directions
Put a small dollop of cookie frosting on the top of your brownie bite and place candies in the center as festive decoration.
Information
Category

Desserts, Brownies
Need more ideas for creating tiny delicious treats for your tots this Valentine's Day? Check out our Bite of Love series for inspiration.