Blogging and Tweeting About Children in Their Voice
Would You Blog or Tweet in the Voice of Your Child?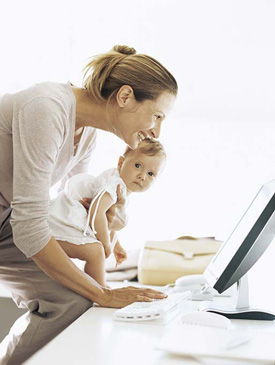 If everybody gets 15 minutes of fame, do mamas who blog for their children get 30? With moms and dads tweeting, blogging, and updating their Facebook statuses about their lil ones around the clock, many of the sites look more like parenting outlets than the social networking spaces they were in their early days. Seventy-five percent of LilSugar readers believe it is OK to blog about their children, telling anecdotes about their daily activities and posting photos for friends, family, and strangers to browse.
Our fellow PTA moms aren't the only ones doing so, either. Celebrities like Denise Richards, Brooke Burke, and Lisa Rinna spend a significant amount of time online — posting cell phone pictures of their kids, asking for parenting advice, and doling out advice of their own.
What's next? Some parents are even taking it further, blogging and tweeting in the voice of their tots, taking on their personas, and sharing their children's supposed thoughts. A Seattle mom-to-be is even tweeting from her unborn child's point of view. Do you think it's cute when adults blog from their children's point of view, or a bit over the top?
Want to talk pregnancy with other expectant mamas? Get the conversation started in the Pregnancy Posse group!