Blue Apron After-School Snack Ideas
After-School Snacks From Blue Apron's Matthew Wadiak
Our tasty Snack Attack series continues with celebrity chefs sharing their favorite after-school snacks that won't spoil kids' dinner appetites. Today's recipes come Matthew Wadiak, the cofounder and culinary brains of Brooklyn-based meal delivery service Blue Apron.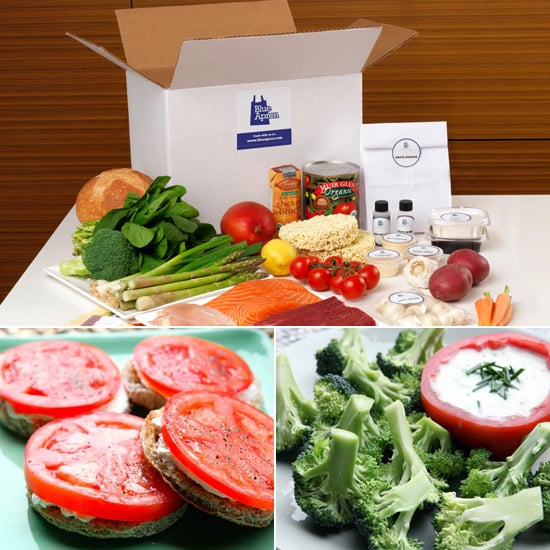 Food delivery services have become increasingly popular over the past couple of years, as they offer a great solution for busy parents who want to put a homemade meal on their family's dinner table, but don't have time to meal plan, shop, and prep. Brooklyn-based Blue Apron was one of the first of its kind, and we were lucky enough to chat with one of the company's founders, Matthew Wadiak about healthy ideas for back-to-school snacks.
In each of the below recipes, simplicity rules, and there's an emphasis on basic, fresh, high-quality ingredients. Try the supereasy tomato toasts as soon as possible, while tomatoes are at the peak of perfection. As for the yogurt dip, make a batch with your kids on a Sunday evening, and keep it in the fridge for an easy grab-and-go after-school snack during the week. Matthew suggests serving with broccoli, but you could add or substitute whatever veggies are your kids' favorites.
Check out two of Matthew's creations for healthy, hearty after-school snacking!
Ingredients
Whole-wheat bread
Cream cheese
Tomato
Olive oil
Salt and pepper
Directions
Use a drinking glass upside down to cut circles out of sliced whole-wheat bread. Toast the bread circles until lightly golden. Spread a thin layer of cream cheese on each toast circle. Place a slice of tomato on top of each. Drizzle each tomato with a little olive oil. Sprinkle a little salt and pepper over each toast. Enjoy!
Information
Category

Snacks
Broccoli With Yogurt Ranch Dip
Blue Apron
Ingredients
1 cup plain yogurt
1 tablespoon minced chives
Olive oil
Lemon juice
1 clove pressed garlic
Salt and pepper
Directions
In a small bowl, combine 1 cup of plain yogurt with 1 tablespoon of minced chives, a drizzle of olive oil, the juice of half a lemon, and 1 clove of pressed garlic. Stir until blended. Season the mixture with salt and pepper to taste. Serve the yogurt dip with fresh broccoli florets. Enjoy!
Information
Category

Snacks