Body Image and Children
Did You Cut Diet Out of Conversation With Your Children?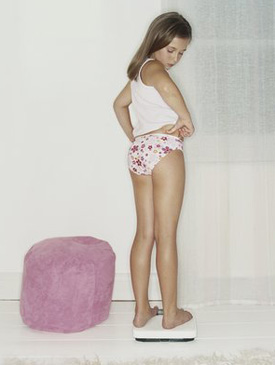 Mom might feel fat, but her kiddos shouldn't have to hear it. More and more parents are cutting "I'm chubby" exclamations from their conversation diet as mothers become concerned with the ill effects the statements have on their offspring, particularly impressionable daughters. Some families have even cut the word "fat" from their vocabularies despite a world that is now seemingly obsessed with childhood obesity, trans fat and exercise.
Twenty-three years ago, a front page Wall Street Journal article shook-up beliefs about when girls become body conscience. The reporter interviewed 100 fourth-grade girls and discovered that 80 percent were dieting. The writer recently revisited several of his interview subjects and found that most felt today's grade-school aged girls face greater weight pressure than previous generations.
Do you think body image issues have gotten better or worse?