Book Advocating Extreme Discipline Could Be Connected to the Death of Adopted Girl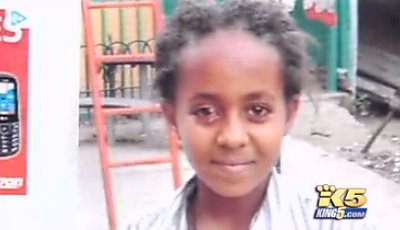 Here's a story that makes our hearts sink. Hana Grace-Rose Williams came to Washington state from Ethiopia to live with adoptive parents. In their secluded home, the 13-year-old was required to obey strict rules that most of us would consider abusive. She died four months ago from hypothermia after being starved and left outside naked on a cold night. Last week, her adoptive parents, Carri and Larry Williams of Sedro-Woolley, were arrested and charged with homicide by abuse.
Little is known about the couple, except that their parenting style was inspired by the book To Train Up A Child. The controversial book advocates inflicting pain and withholding food as forms of punishment.
Hana's death is not the first to be linked to To Train Up A Child. An adopted California girl was beaten to death by her parents, who were also fans of its precepts.