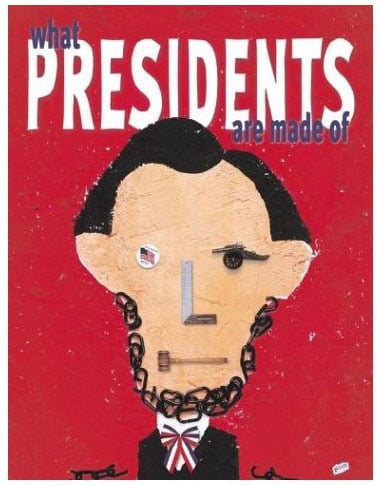 Kissing babies has long been a part of the presidential election process, but now more children are becoming interested in the campaign as a result of nonstop media coverage and listening in to mommy and daddy's conversations.
The What Presidents Are Made of book ($13) is a good starter for political tots. It focuses on 17 US presidents and includes short antidotes that show the human side of our former presidents. For example, George Washington is "…made of good deeds."
Looking for more presidential presents? I've rounded up some patriotic gear and a few other books that will help you teach your children about the presidential process.