Boys Will Be Boys! And, We Love Them For It!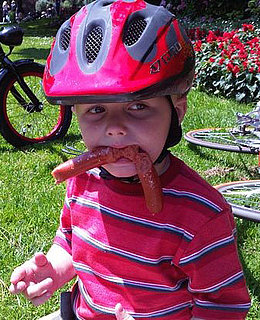 There's a special bond between mothers and sons. I have a wild child that has me wrapped around his lil finger and in a few days I might be welcoming another one. For all of you mamas that have been blessed with boys and want to share your experiences or clue others in on what they can look forward to, join the Lil' Boys group over at the LilSugar Community!
Whether your tot is a laid-back kind of guy or a rascal running wild, it's nice to chat with others in similar situations. Share your mini man must haves, showcase pictures of your cutie pie or just meet other mom friends on the virtual playground!