Brad Pitt on Inside the Actors Studio
What's the Best Sound of Your Day?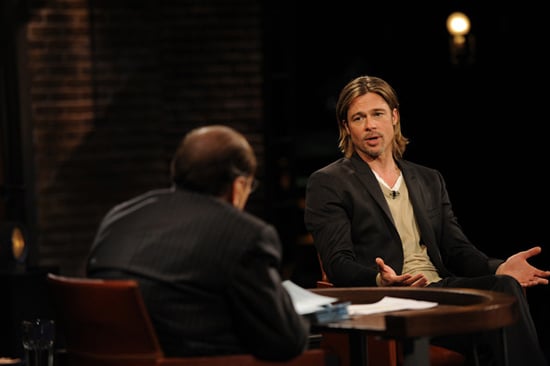 A baby's gurgle? Your child's voice? For Brad Pitt, the answer is the sound of his children sleeping — and he's not talking about the quiet he hears when his kids are finally asleep, but the sounds of their rhythmic breathing. While appearing on Inside the Actors Studio, the father of six took part in the Proust Questionnaire, telling James Lipton that hearing his kids' overnight breathing is the best sound in the world. When the audience of acting students gave a collective sigh at his answer, Pitt responded that they'd understand when they became parents.
Do you agree? What's the best sound of your day?