Breast Pumping at Work
Should Breast Pump Parts Be Hidden in the Workplace?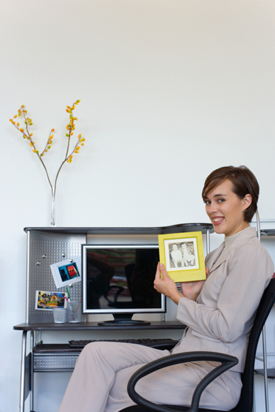 Just how offensive is the lowly breast pump? After years of neglect, the US government is finally making breastfeeding a national issue, requiring employers of large companies to provide new moms with dedicated time and space for pumping (not including the bathroom, and issuing a report outlining steps "all sectors of the community" can take to remove the hurdles women face when trying to nurse. These actions are having the desired effect, with more women trying to feed their lil one's mom's milk after they return to work.
But in a recent post to The New York Times Motherlode blog, a reader suggested that her co-workers are not adjusting with the movement as quickly as employers. She sought advice for dealing with a co-worker who was "uncomfortable" seeing the pumping mama's breast pump parts peeking out of her unzipped bag (mind you, it was tucked away in a bag, not sitting out on a desk or a sink). Commenters noted that they too had negative experiences with colleagues who didn't like to see them washing their pump parts in communal sinks, or seeing their pumped milk in the shared refrigerators. Do you agree with them?