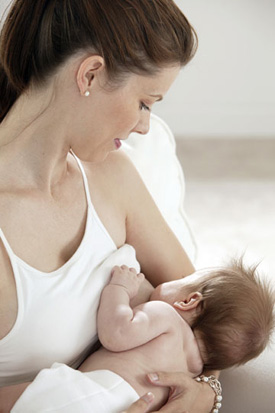 The decision to breastfeed is a natural one for many families. Putting baby to breast creates a unique bonding experience between mother and child, has been shown to create smarter children and may even lead to fewer overweight kids. As an added benefit, nursing may reduce the risk of breast cancer in certain women, cut daily expenditures and help shed unwanted pregnancy pounds.
While some women don't see the weight fly off as quickly as others, weight loss is one of the most popular reasons women cite when discussing their feeding decisions. Celeb mamas such as Naomi Watts and Angelina Jolie have credited their baby's feeding schedules with their own rapid weight loss and many new moms start nursing hoping for the same results.
Did you start breastfeeding for yourself, or for your baby?