Breasts Off-Limits While Breastfeeding
Are Your Boobs Off-Limits to Your Hubby While Breastfeeding?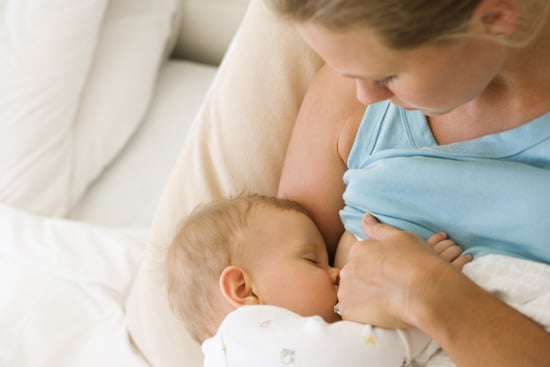 My daughter is almost 9 months old, and I'm in a breastfeeding sweet spot. She's always been a champion nurser, and now that we're only doing it a couple of times a day, all the stress and mess is gone, leaving only some amazing bonding time. I swear, since she started crawling a couple of months ago, it's the only time she's happy sitting still, which means we can both get a little break. While this nursing stage has me wondering how long it will be until I want to wean her — I originally thought I'd only nurse for around six months — there is one small problem: my husband.
Nursing has made me feel like my breasts are a baby-only zone, and my husband isn't too happy about it. He totally supports my breastfeeding, but he'd like to get in on some of the boob action, too (minus the milk, of course). Am I alone in this feeling? Weigh in below and let us know!