Britax BOB Motion and B-Agile Stroller Recall February 2017
Britax Voluntarily Recalls Over 700,000 Strollers Due to Fall Hazard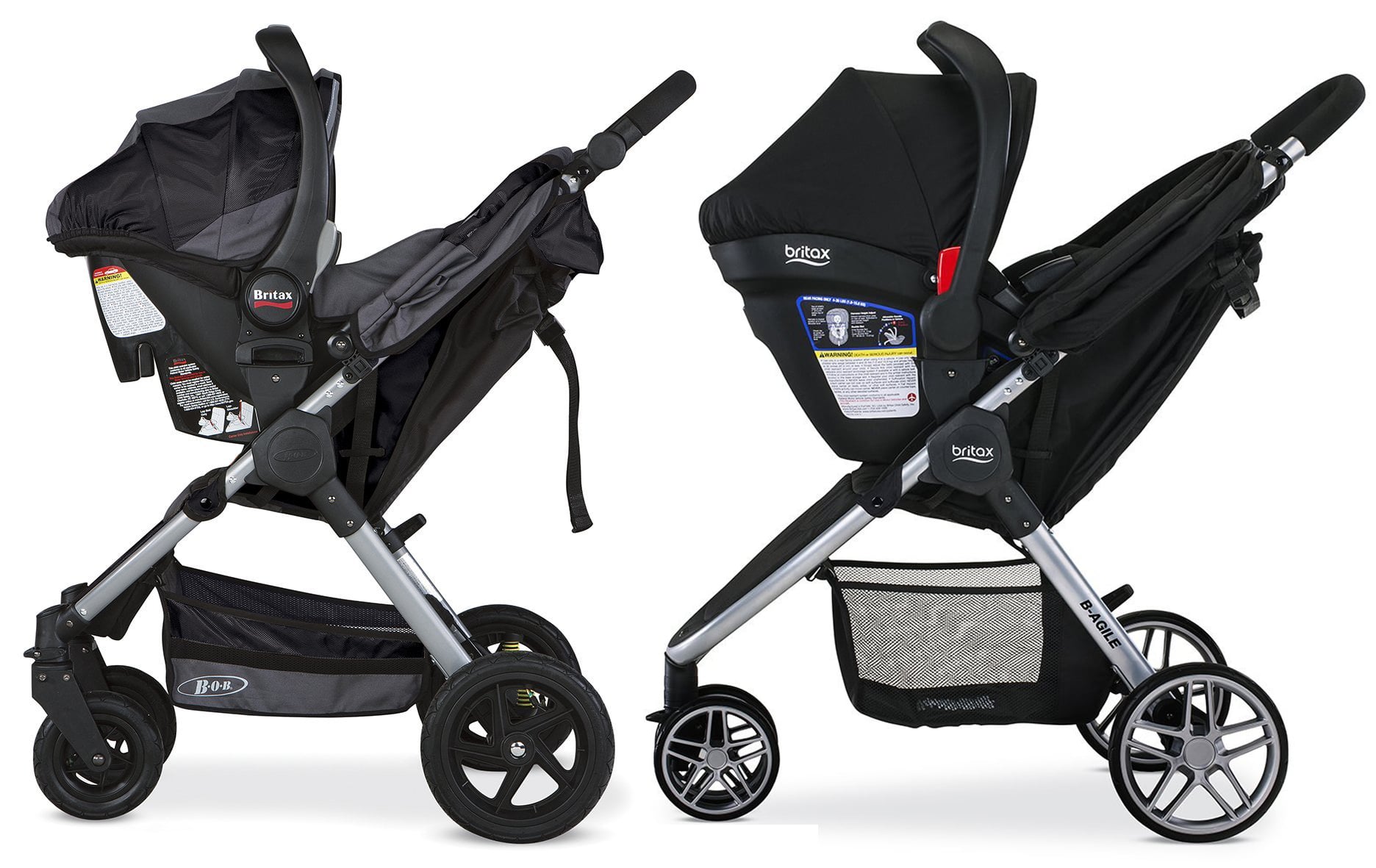 Britax is voluntarily recalling over 700,000 of its strollers due to a fall hazard posed when the stroller is used as a travel system with a car seat attached. Issued this month, the recall involves Britax's Click & Go receiver mounts on the B-Agile and BOB Motion strollers.
Customers have contacted Britax to report damaged Click & Go receiver mounts on their stroller's frame, "which can cause the attached car seat to disengage unexpectedly, posing a fall hazard to infants in the car seat." Infants could then sustain potential injuries due to the fall.
To see if your stroller is affected by the recall, please consult the below model numbers (found near the right rear wheel on single strollers and in the front middle underside of the frame on double strollers). If your model is listed, stop use immediately and call Britax at 1-844-227-0300 or email the company. Britax is also offering free repair kits for single strollers only.
B-Agile Models:
S01298600, S01298700, S01635200, S02063600, S02063700, S02063800, S02063900, S02064000, S03803400, S03803500, S03803700, S03803800, S03803900, S04144400, S04144500, S04144600, S04144700, S04144800, S04144900, S04145000, S04183700, S04183800, S04184000, S04281200, S04281300, S04402800, S04437700, S04628500, S04884200, S04884300, S04884400, S04884500, S04975600, S04978900, S05060600, S05260200, S05511600, S05511700, S865800, S865900, S874300, S874400, S874500, S877200, S890100, S896000, S896200, S896600, S907200, S907300, S907400, S907500, S907600, S910200, S910300, S910400, S910500, S912300, S914300, S914500, S914700, S914900, S915200, S915400, S917400, S921800, S921900, S923700, U341763, U341764, U341782, U341783, U341825, U341826, U341828, U341X82, U34X782, U361763, U361818, U361819, U361825, U391875, U451835, U451837, U451841, U461763, U461764, U461782, U461783, U461825, U461826, U461828, U471818, U471819, U491842, U491843, U491844, U491908, U491909, U491910, U511875, U511877, U551835, U551837, U551841, U551861, U551862, U551863, U551864, U551865, U551905, U551906, U691878, U691879, U691881, U691882, U691884, U691904, U691905, U721895, U721896
BOB Motion Models:
S888600, S890200, S890300, S890400, S890500, S909700, S910600, S910700, S910800, S910900, S912600, U391820, U391821, U391822, U481820, U481821, U481822, U501820, U501821, U501822, U501907