Brothers Sit With Santa Every Year
Must-See Pics: Brothers Continue 34-Year Streak of Sitting With Santa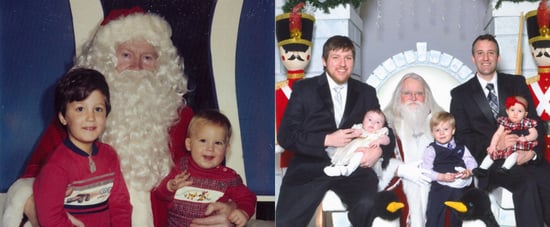 The magic of sitting with Santa may fade as children age, but for two brothers, the tradition has always been a joy. Mike and Martin Gray, now in their 30s, have sat with Santa every year since 1980. They don't do it as a joke or for the free candy cane; they do it to bring a smile to their mom's face.
"We have an amazing mother, and we do it for her truly without hesitation to show her how much she means to us," Martin, the youngest of the siblings, told the Huffington Post. "If you have a chance to do something sweet for your mom, it shouldn't matter if there is a bit of embarrassment involved."
While the boys may have been embarrassed during their teens and 20s, their more age-appropriate children have recently joined the photo shoots.
To see all of the Mike and Martin's Christmas photos, read the full story on the Huffington Post.