Build Your Tot's Bones With Vitamin D
Build Your Tot's Bones With Vitamin D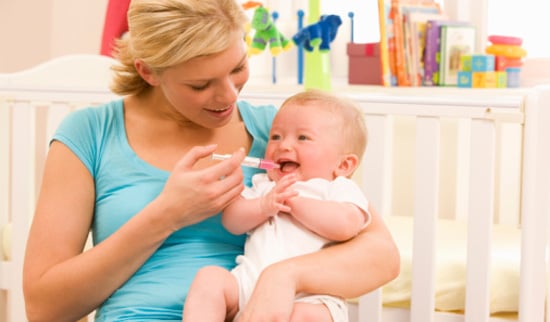 Children may be the sunshine of our lives, but they are not getting enough exposure to the source itself. Following the recommendation of the American Academy of Pediatrics to double lil ones' daily dose of Vitamin D a year and a half ago, a new study shows that few kids are actually receiving the recommended dosage. In this week's edition of Pediatrics, researchers found that only 1-13 percent of infants under 1 year old receive Vitamin D drops and that exclusively breastfed babies had lowest levels of the vitamin in their system (only 5-13 percent received the daily amount).
Scientists are urging doctors and parents to reevaluate their intake of Vitamin D supplements to reduce the risk of rickets, bone problems, heart disease, cholesterol issues, and diabetes.
Do you give your tot a Vitamin D supplement?