Bulletproof School Supplies
Would Bulletproof School Supplies Make You Feel Safer?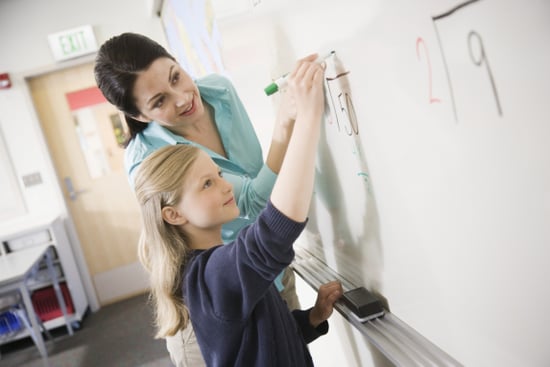 Among all of the animal- and apple-themed school supplies that are so popular this year, there's a new trend that adds an element of seriousness to the classroom — bulletproof clipboards, whiteboards, and backpacks. Less than a month after a shooter opened fire at a Decatur, GA, elementary school and less than a year after the tragedy at Sandy Hook Elementary, parents and educators are faced with tough new questions about the best way to protect kids from similar incidents in the future.
Technology normally reserved for military and law-enforcement officials has made its way to everyday consumers, thanks to companies like Hardwire LLC, as reported this morning on the Today show. As a parent himself, George Tunis, the founder and CEO of Hardwire, said that it was an "emotional switch" to make the move from developing products for the Department of Defense to outfitting classrooms. His company now offers everything from bulletproof whiteboards, which retail for $299 and come in a rainbow of pastel shades, to a ballistic backpack insert for $99.
Would you feel more comfortable knowing that your child, or his teacher, was armored with bulletproof protection in the classroom?