Bumkins Bibs
Simple or Swank: Long-Sleeved Bibs
You may recall my enthusiasm for Bumkins long-sleeved bibs. The nifty shields keep things clean during eating hours, but they're also stain savers for art projects and cooking experiments. If you're a fan of them, you may be cheering for joy when you see the more affordable options!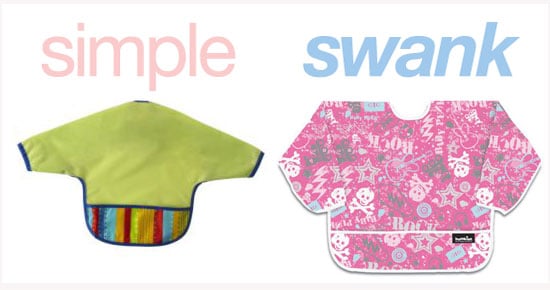 Simple: The long-sleeved Ikea smocks with a catchall pocket on the tummy are a steal at $4 for a pair!
Swank: The original Bumkins bibs come in abundant designs and tie around the back of the neck for extra security. If a Dr. Seuss design suits your fancy, get ready to pony up $18 for the posh protector.