Burberry Leather Dress For Girls
Burberry Leather Dress For Toddlers: Ga Ga or Gag?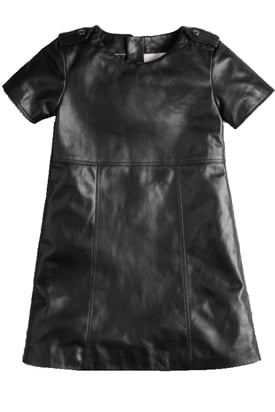 Slick leather pieces are right in fashion this Fall, and the trend hasn't been lost on kids' clothing designers. While 155-year-old Burberry tends to stick with placing its iconic plaid on various clothing items, it's pushing the limits this season with a short-sleeved black leather dress ($695) specifically designed for lil girls. Available in sizes 2T through 6, the structured dress is a mini version of what the fashion magazines, and our own FabSugar editors, have declared one of the season's most coveted items — but should lil girls be wearing it? When a toddler-sized faux leather bikini was introduced last year, LilSugar readers resoundingly sounded off against it. How do you feel about putting lil girls in a leather dress?