Cake Vintage Place Mats For Kids
Cake Vintage Place Mats For Kids: Gaga or Gag?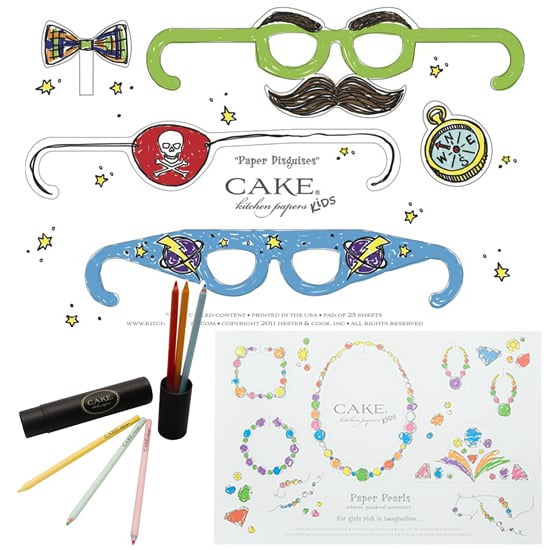 If you take your kids out to restaurants or over to friends' houses for meals, you know the importance of having a handy set of while-mommy's-eating-or-chatting activities. The favorite, of course, is coloring. But most eateries' selection of crayons and color-on menus are anything but exciting.
To inspire your kids' creativity and buy yourself some adult dining time, check out Cake Vintage kids place mats and colored pencils ($8.50). The place mats come with 25 sheets in two designs: Paper Pearls and Disguise ($27 each). Pearls has two sheet designs full of pearl and gemstone necklaces, bracelets, and tiaras, which your little girl can color, punch out, and wear. Disguise has paper eyeglasses and patches, mustaches, bow ties, and more.
While Cake Vintage's place mats are definitely more stylish than your run-of-the-mill restaurant variety, are they worth the investment? Weigh in below!