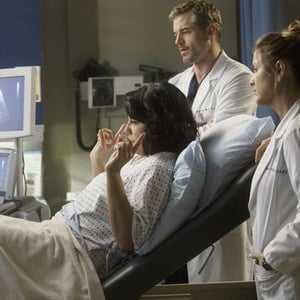 Grey's Anatomy is getting to be all about the babies! As Callie's pregnancy becomes a main story line, lots of funny situations arise — especially since there are three parents-to-be chiming in with their opinions. And, Callie, Arizona, and Mark aren't the only ones making family plans. Derek and Meredith and Owen and Christina are also discussing the possibilities. Take this quiz and see how closely you watched last night's episode.
Photo copyright 2011, ABC, Inc.
Grey's Anatomy Pregnancy and Fertility Quiz!
True or False: Arizona wants Callie to have an amniocentesis, and Mark is opposed to it.