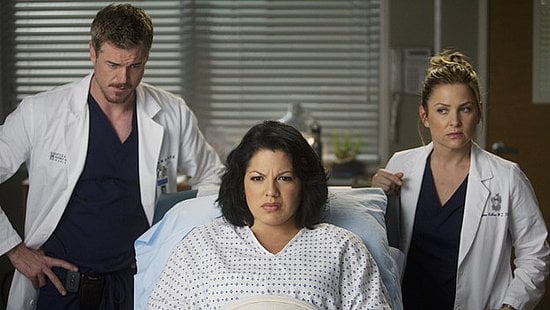 Grey's Anatomy is getting to be all about the baby! As Callie's pregnancy becomes a main story line, lots of funny situations arise — especially since there are three parents-to-be chiming in with their opinions. Take this quiz and see how closely you watched last night's episode.
Photo copyright 2011, ABC, Inc.
Grey's Anatomy: Callie's Pregnancy Quiz!
The parent triangle involves which three characters?