Lots of moms like to think out loud and Melissa-Emily is one of them. In her latest post to her blog Life Beyond Base, she writes about treating her lil one's eczema.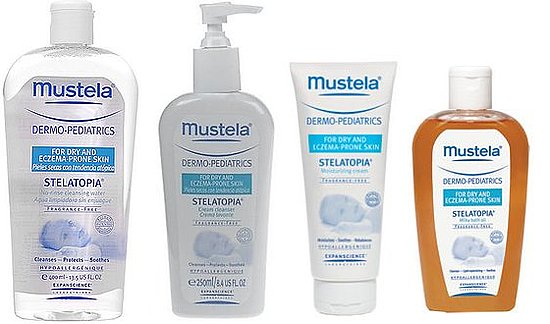 After using Johnson & Johnson products on my daughter for her bath time and massage sessions, I started to notice how irritated her skin was becoming. At first I thought something else was the cause, but as I continued to use J&J products it caused my daughter have a bad reaction, which is when I decided to take her to the doctors. After her doctor confirmed the reaction was in fact eczema due to the chemicals use in J&J baby products on her sensitive skin, I decided to immediately make a switch (I am in no way discrediting J&J products, they simply did not work best for my daughter's skin).
I rushed out to Babies R Us where I found this baby care brand called Mustela, which is rated #1 in European countries and I now see why! I saw results almost immediately after the first use of their Stelatopia products for babies with sensitive skin and eczema. If you have tried products that have yet to work on your babies' sensitive skin I really recommend using this product, you will definitely see results immediately!
Want to see more? Start following Life Beyond Base, or start your on OnSugar blog. It's easy, it's free, and we just might feature your content on our site!