Get crunching! More than just rabbit food, carrots are a nutrient-dense vegetable that have been linked to eye, prostate, and blood health. A recent story by Consumer Reports [1] shed some light on the benefits of the popular orange veggie, including vitamin A and beta-carotene leading me to consider new ways to incorporate the easy-on-the-wallet vegetable into my lil ones' diets. Take a look at these carrot-rich recipes and share your favorites with me in The Children's Table [2] group over in the LilSugar Community [3]!
Oven-Baked Carrot Fries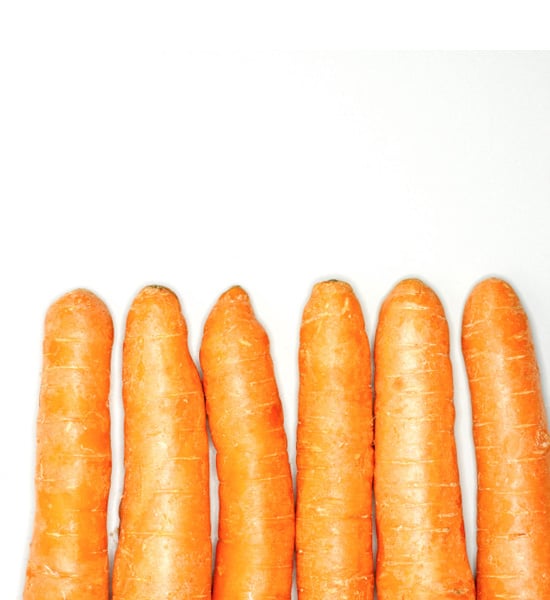 Move over greasy French fries and make way for a healthier option. Oven-Baked Carrot Fries [4] give lil ones the satisfaction of a hand-held food with the health benefits of a baked vegetable.
Baked Nutty Sesame Carrots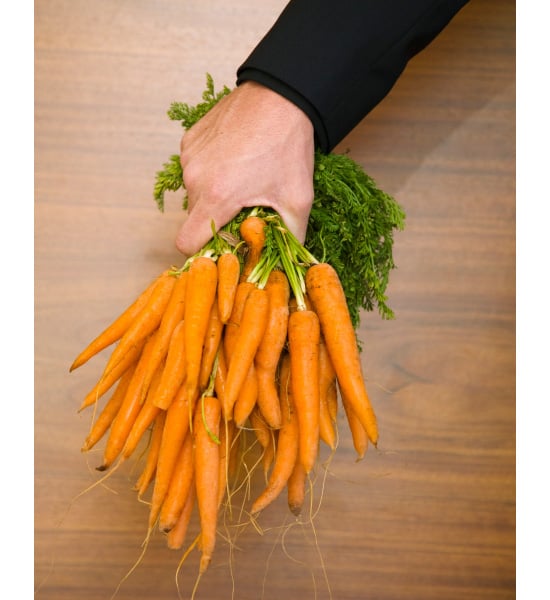 Unlike traditional boiled carrot recipes, baked versions ensure that the flavorful sticks retain their vitamins and nutrients. This sesame carrot recipe [5] is a new twist on an old favorite.
Copper Pennies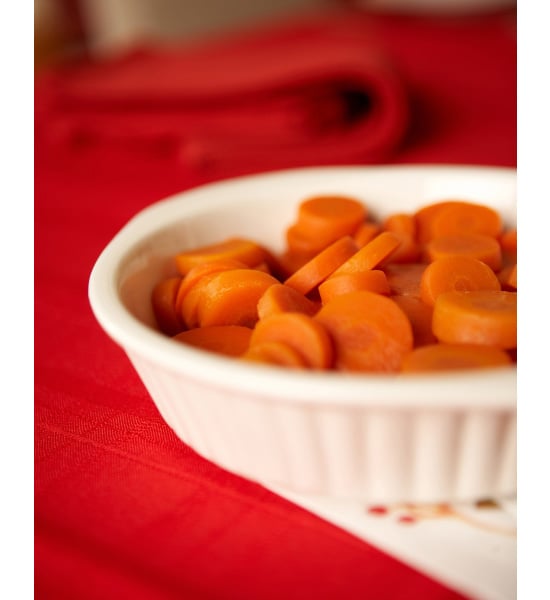 Flavored with cinnamon and easy for lil hands to pick up, this recipe for Copper Pennies [6] can be varied according to a lil one's taste.
Forbidden Fried Rice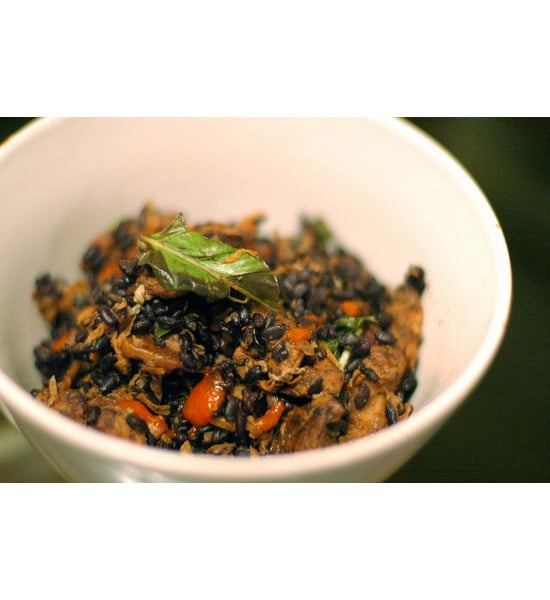 Fried rice [7] invites kitchen goddesses to add in a variety of ingredients until they reach the perfect combination. Adding some of your lil one's other favorite ingredients can help mask the healthy carrots that are part of the recipe.
Carrot Cake Cookies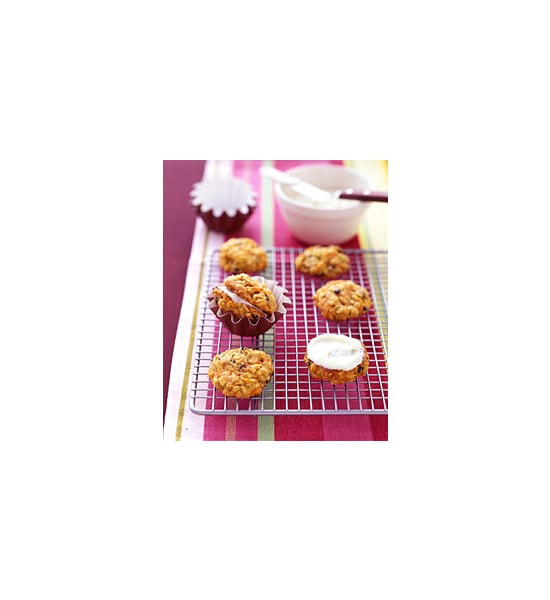 Tots love carrot cake for its sweetness and orange color. Converting the old time favorite into a cookie recipe [8] means the carrot's health benefits can be picked up and toted around for snacking on the go.
Braised Carrots With Orange and Capers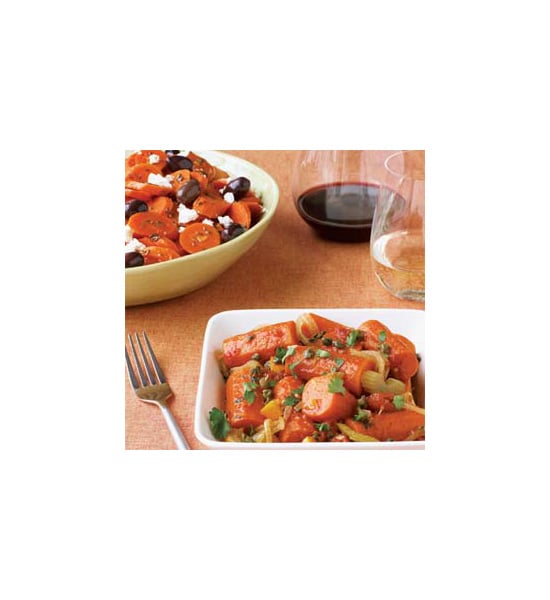 The sweetness of a fresh orange helps add some flavor to this braised carrot recipe [9]. Simply omit the capers for a more child-friendly dish.
Glazed Carrots
Usually reserved for Thanksgiving, glazed carrots are a wonderful side dish any time of the year. This pomegranate and balsamic glazed version [10] adds a unique twist to the taste and makes them appealing to parents and kids.
Jicama Coleslaw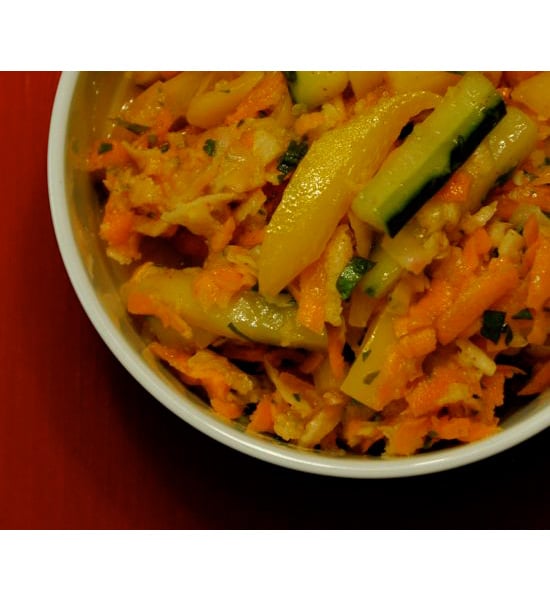 For a cold carrot side dish that serves as the perfect accompaniment at your next barbecue, switch things up with a carrot-rich jicama coleslaw [11].
Pasta Bolognese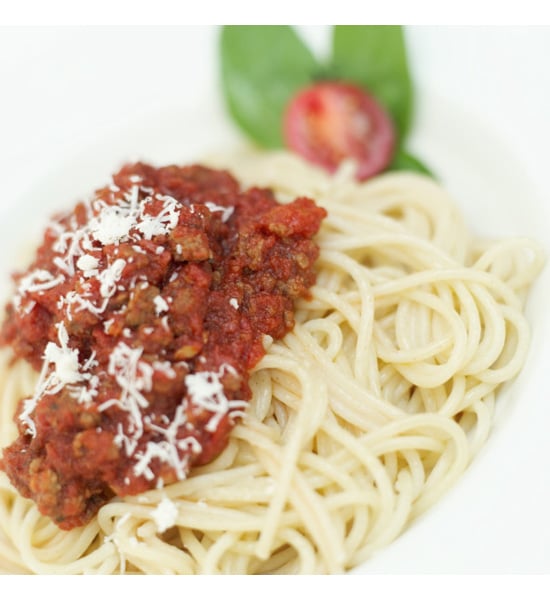 Not to get too Jessica Seinfeld on you, but simply grating some carrots into similarly-colored recipes is an excellent way to add the nutrient-rich vegetable into the diet. Bolognese sauces not only mask the veggie, but they taste better with the added sweetness.
Crunchy Carrot Salad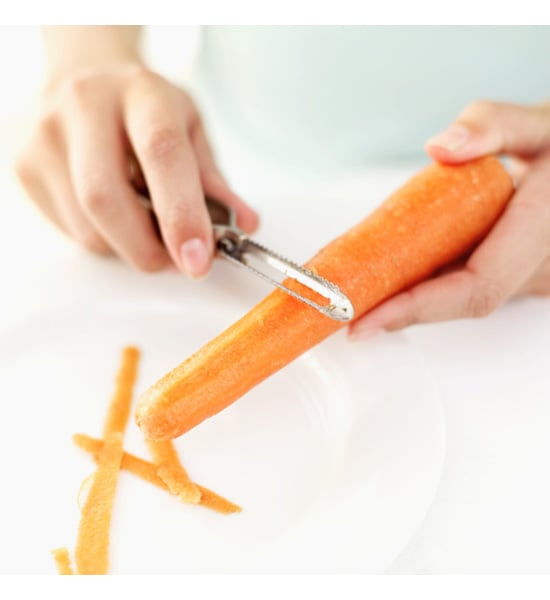 Give tired coleslaw a modern twist with Caillou's Crunchy Carrot Salad [12] recipe. Let the budding chefs know that their favorite cartoon character developed this recipe and watch them gobble it up!