Carry-On Baggage Charges
Will Carry-On Baggage Charges Change Your Travel Habits?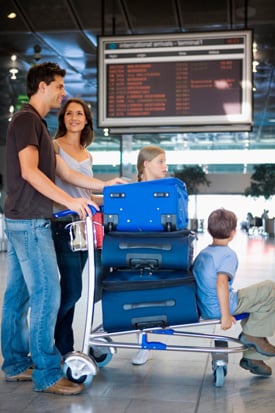 Jet-setting families know a thing or two about packing for air travel. Simply bringing carry-on luggage can alleviate a baggage carousel meltdown upon your arrival while a spare set of clothing (for both mom and tot), extra diapers, and plenty of snacks should be brought on the plane in case of emergency.
Spirit Airlines' announcement that it will begin charging $45 for each piece of carry-on luggage placed in overhead bins might just change the way moms and tots pack for flights. Though infant diaper, camera, and laptop bags will be exempt from the fees, the giant tote bag filled with toys, games, and movies for your lil one will be charged. Other airlines are keeping a close eye on how consumers react to Spirit's latest cost cutting move, and could implement similar charges later in the year. Will you change your travel habits if you have to pay to carry luggage on board the plane?