Catherine Bell Pregnancy
Methods of Conception: Catherine Bell Used Clomid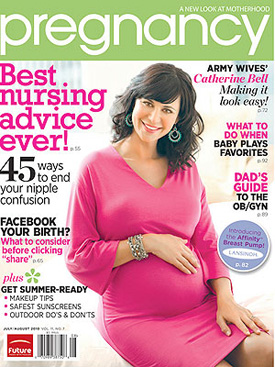 A positive pregnancy test is enough for a lot of mamas-to-be to spread the news, but do they also feel obligated to share their means of conception? Without ever asking, 37 percent of LilSugar readers admitted to assuming a woman used artificial means when they learn she is expecting multiples. In the July/August cover story of Pregnancy magazine, Catherine Bell said:

We were totally trying. I conceived pretty much naturally. We wanted this to happen quickly. We used Clomid, which helps you with a little boost and the second month we tried, we got pregnant.
Do you feel inclined to disclose how you got pregnant?