Cedars-Sinai Using iPads to Help Moms and Infants Bond
Hospital Adds iPads to Incubators to Help Moms and Infants Bond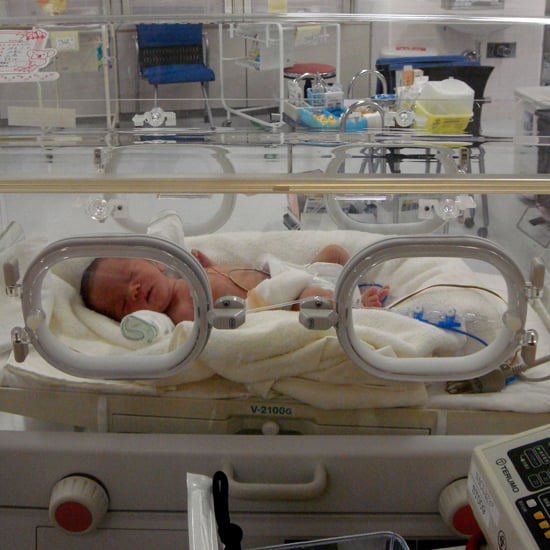 Rachel Little, who gave birth via C-section this past February in Los Angeles, was devastated that her recovery prevented her from bonding with her infant daughter. The newborn was being cared for in the NICU (Neonatal Intensive Care Unit) while Little was stuck in Labor & Delivery on another floor.
Like many moms in this situation, she found the delay in her opportunity to see and hold her newborn to be heartbreaking. Luckily, Little gave birth at the Maxine Dunitz Children's Health Center at Cedars-Sinai, where they've recently started equipping separated moms and infants with video-enabled iPads.
While it may seem strange to FaceTime with a newborn, Little says the technology was a lifesaver. She used it to "visit" with her daughter and to ask doctors questions, and shared one detail that warms our hearts: "Even though I couldn't hold her, she stopped crying when she heard me talk to her."
Read more on the Cedars-Sinai website.