There was a lot of fun in store for celebrity kids over the weekend. Violet and Seraphina Affleck were in for a treat when they arrived to visit dad Ben in Puerto Rico, while Katie Holmes [1] and Suri Cruise stuck closer to home in NYC. Mario Lopez planted a sweet kiss on his daughter, Gia, at the beach in LA, while Chris Hemsworth and Elsa Pataky introduced their little one, India, to friends not far away. That's not all that happened, though. Click through to see the rest of the adorable snaps.
Gwen Stefani [2] visited the beach with her son Zuma on Saturday in LA.
Sarah Michelle Gellar [3] and her daughter, Charlotte Prinze, went to SeaWorld San Diego on Friday.
Alyson Hannigan and Alexis Denisof shopped in LA with their daughters, Keeva and Satyana, on Sunday.
Seal hung out with his daughters, Leni Samuel and Lou Samuel, in NYC on Sunday.
Mario Lopez kissed his daughter, Gia Lopez, at an LA beach on Sunday.
Alessandra Ambrosio hung out with Anja at a Malibu beach on Sunday.
Ben Affleck [4] welcomed his daughters, Violet Affleck and Seraphina Affleck, to Puerto Rico Sunday.
Katie Holmes [5] and Suri Cruise matched in NYC on Sunday.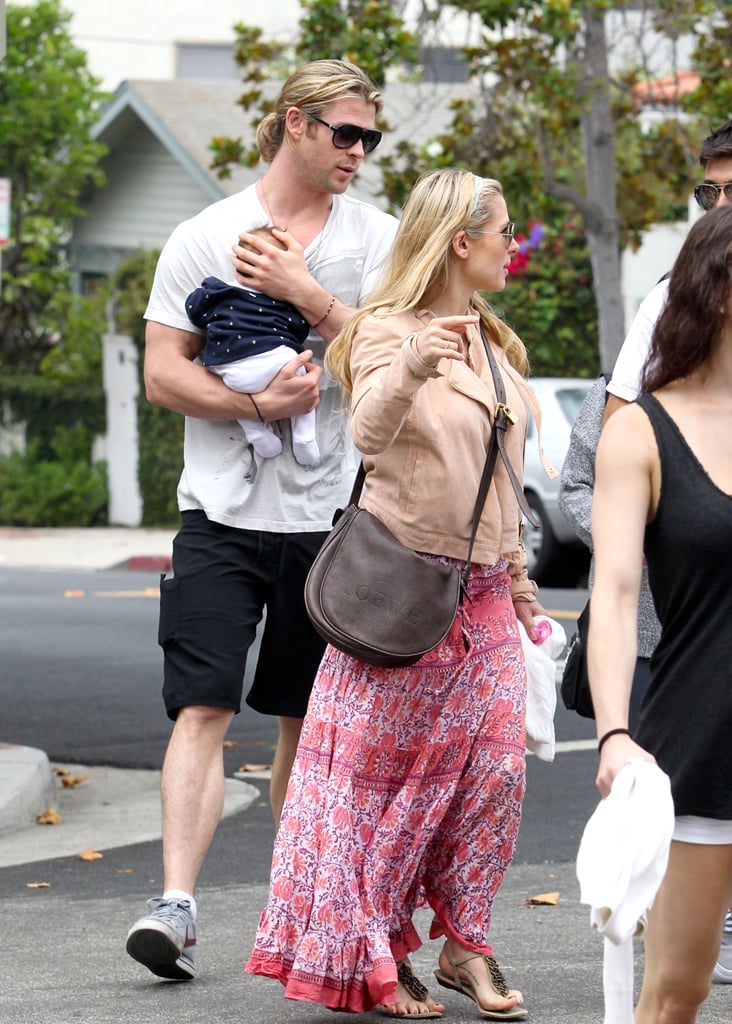 Chris Hemsworth and Elsa Pataky took baby India to breakfast at Kafe K in Santa Monica on Thursday.
Liev Schreiber [6] and Naomi Watts [7] took a family vacation in the South of France with their sons, Sasha and Kai, on Sunday.