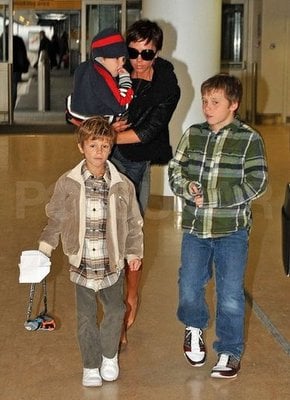 The Beckham brothers have inherited their dad's cutting good looks and their mom's sense of fashion, but the three also like to dress down and be casual kids.
Mommy Victoria Beckham and her boys had a grand time in Rome this weekend before they were spotted at Heathrow on their way home Saturday night. Clearly Victoria knows flannel is in, as Brooklyn and Romeo both sported comfy button-downs, dungarees and sneakers. Lil Cruz opted for a red and blue athletic ensemble and none of the brothers had a drop of gel in their hair.
To get similar looks for your mini man, check out the options below.