Celebrate Day of the Dead With Kids
Wonderful Ways to Celebrate Day of the Dead With Your Kids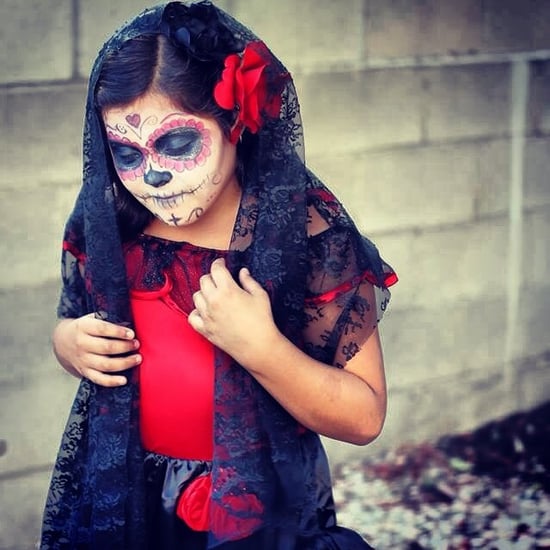 Source: Instagram user nv23rios
Just like that, Halloween may have come and gone, but for many families, the celebration still continues. Throughout Latin America and in many places here in the US, Day of the Dead takes place Nov. 1 and 2, and is a beautiful tradition that remembers loved ones who have passed on.
Instead of being a sad day, Día de Muertos is full of life and happiness, bright colors, and plenty of family time to share stories and memories. Skulls and skeletons are the traditional symbols, but they're often depicted hugging or dancing.
So while "dead" isn't something we typically want our kids to hear, consider this an exception, and use it as a chance to talk to them about family members they may not have even met.
Ahead, find four ways to celebrate the holiday your own way.
Download a free mask printable of the symbolic Day of the Dead skull.
Bake and decorate celebratory Day of the Dead cookies.
Keep reading for more ideas!
Make a signature Day of the Dead flower crown, skulls and all.
DIY your own Day of the Dead candles using mason jars.