Celebrities Phone Truant Students
Celebrities Phone Truant Students and Tell Them to Get to Class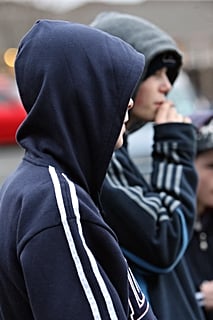 Kids who skip school in New York City may be answering to Magic Johnson. In order to get truant students to school, Mayor Bloomberg has launched an initiative that sends recorded celebrity messages to lackadaisical youngsters and encourages them to get to class. A New York Times report said:

The campaign, appropriately named "Wake Up! NYC," rolls out next week. It will focus on the 6,500 students who have been absent for 10 or more school days in a single year and attend one of the 25 schools whose principals volunteered to join the effort. If it yields results, it will be expanded citywide, where roughly 250,000 students miss at least one month of school in a given year, officials said.
Children who shake off school can grow into uneducated adults, so empowering people at the get-go is a common-sense approach. What do you think of this program?