Budding artists need room to practice their craft. Painting, coloring, and gluing can make a mess, so having a specific area to conduct these activities will help a mama keep the rest of the home neat and tidy. Easels might have done the job in the past, but today's tots often look for a more contemporary twist on the painting platform.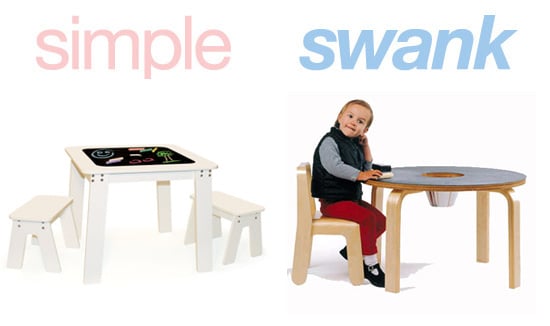 Simple: P'Kolino's square chalk table and benches ($80) work for art projects, as well as tea parties and board game marathons. The set's reversible table top can convert from a chalk cover to a plain one for different activities, while providing a storage compartment beneath it.
Swank: The round Offi chalk table ($400) provides more surface area for drawing and a center bowl for storing chalk and erasers, but does not come with seating.
Which do you prefer?