Changes at 21 Weeks Pregnant
Pregnancy at 21 Weeks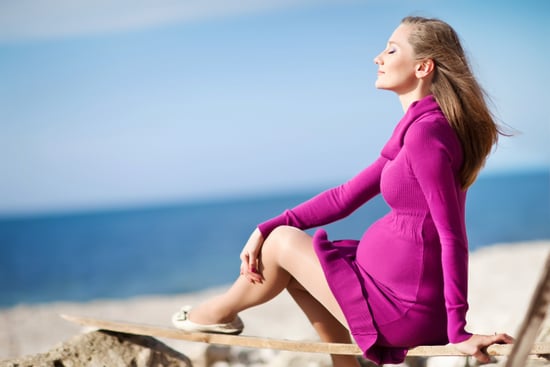 Your Body at 21 Weeks Pregnant
If you're planning a "baby moon" or any trips, be aware that many cruise companies won't allow passengers who are more than 24 weeks pregnant to get on board. Also, most airlines will not allow women to travel once they are past 36 weeks. If you're planning to travel, contact your transportation carrier to make sure that you can follow your travel plans.
Between now and 22 weeks, you'll have a detailed anatomical ultrasound to make sure your baby is developing normally.

Your Baby at 21 Weeks Pregnant
Your baby is now about the size of a carrot and weighs just a little less than 3/4 lb. (350 g). Her muscles are now stronger and you will often feel bigger movements. Her eyebrows and eyelashes are now nearly fully grown. Her brain has developed to the point where the baby now has wake and sleep cycles.
The preceding information was adapted from The Pregnancy Companion.